Social media is an excellent way for accountants to increase their online presence. It is a potent tool when it comes to marketing and advertising a business. Social Media has a significant effect on how people regard businesses and can even dramatically affect ROI.
It is important to use social media regularly to build an online presence for your accounting business. If you are not regularly using social media, it will be hard work to catch up with your competitors who are already established online.
There are many ways accounting firms can use social media effectively to generate leads and sales online. In this article, we will explore some the most effective ways accounting firms can use social media to grow their business. Let's get started with some social media ideas for accountants that will help you win on social media.
Social media for accounting firms: Tips, strategies, and best practices
1. Create social media accounts for your accounting business.
The first thing is to create a
business social media
accounts for your accounting firm. You can create accounts for all the social media platforms you use that resonates to your target audience.
Creating a business social media account for your accounting firm will unlock insightful unique features and analytics to help you grow your business.
There are many social media platforms available for accountants. However, it's imperative to choose the ones that are appropriate for your business.
A few of the most popular social media platforms include Facebook, Twitter, LinkedIn, TikTok and Instagram.
Before choosing a social media channel for your practice, ask yourself these questions:
Who are my target audience?
What type of business do I want to work with?
Where do your target audience live?
What are their challenges?
Which social media platform do they use often?
Answering these questions will help you make informed decision on the right social channel for your accounting firm.
Beyond a doubt, you will include Facebook in your list because of the popularity of this social channel. Facebook is hub for 2.9 billion people which is why it's a must-have channel for every accountant that want to grow on social media.
2. Create a social media content calendar for accountants
With a social media content calendar, accounting firms will stay up to date with their social media post schedule. A social media content calendar is a time-sensitive and easy-to-manage tool/strategy for accountants that want to engage their audience, generate leads on social media, drive traffic and sales to their website, and grow their social following regularly.
Creating a social media strategy for accountants entails many things; the list below will provide tips for accountants who want to create a successful social media content calendar.
1) Identify what you will be posting about (accountant or accounting related posts),
2) Have a social media buyer persona to find and understand your target audience,
3) Create a schedule and editorial calendar to track your process,
4) Use a social media marketing and automation tool to pre-publish and automate your post,
5) Analyze your post to learn more about your campaign and optimize your marketing campaign and strategy.
Social media calendars are an essential tool for accounting firms that want to stay on top of their digital presence. A social media calendar allows an accounting firm to plan and organize their content in advance, ensuring that their messaging is consistent and timely.
It helps them track posts, the frequency of posts, and the reach of each post. This ensures that they remain engaged with their audience and can keep up with industry news and trends. Additionally, a social media calendar helps to measure the ROI of their efforts, allowing them to make informed decisions about how best to allocate marketing resources in the future. Ultimately, a social media calendar is a valuable asset for any accounting firm looking to boost its online presence and reputation.
Read More: Why is social media important for b2b
3. Create regular social media posts
Providing your audience with up-to-date content is essential is one of the best social media strategies for accountants. Accountants should share the latest updates about their company on social media regularly and timely; i.e. in a way that is relevant and valuable to your audience.
Your social media content for your accounting firm should follow your schedule/calendar and align with your target audience buyer persona. To create content that drives positive results, accountants need to pay their utmost attention to your target audience. You must understand what they like and what they don't. You can achieve this by testing different contents to see which content gets more engagement. Also, your posting times is crucial to your success on social media as an accountant.
Having a clear understanding of your target audience is the starting point for a successful social media marketing strategy for accounting firms.
We can help you grow your accounting firm on social media. You can book a free consultation call with one of team members to get you up and running.
4. Use the right social media tools for accountants
Accountants need help of social media tools when it comes to staying in touch with their clients on social media or running their marketing campaigns.
In context, many accountants have limited time to handle their social media accounts and maintain a good social media presence. The right social media tools for accountants can help them keep up with communications on different social media platforms.
Below are some of the best social media tools for accountants;
SproutSocial or Buffer for social media scheduling and automation
Canva for Social Media graphics designing
Social media chatbots like the mobile monkey
And social media lead generation software like friend connector
Of course, having the proper social media marketing and management software will help accounting firms succeed.
The tool should include everything needed to keep track of your social media presence, content marketing, and promotion.
Promotional social media strategy for accountants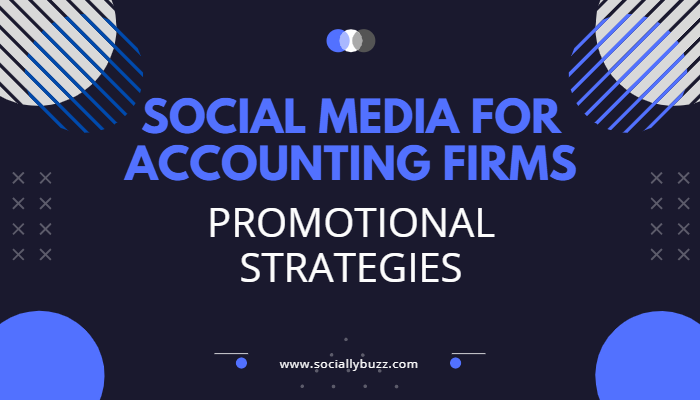 There are two different ways to promote your accounting firm on social media; organics and paid.
Organic social media marketing is a way of marketing through social media sites without spending any money on advertisements. While paid social media strategy requires money for promotions.
Below are the best promotional social media marketing strategy accountants can implement to grow their customer base:
5. Optimize your profile or page for lead generation
Optimizing your social profile or page for lead generation is essential for accountants that want to generate quality leads. To be successful, make sure that your content is well-structured, relevant and interesting. You should also add a call to action, such as a link or prompt to engage with prospects and encourage visitors to take the next step. Additionally, use clear headlines and engaging visuals to draw attention and keep readers engaged.
6. Post at the right time on social media
Posting at the right time on social media is essential to maximize engagement on social media as an accountant. Knowing which times people are most likely to be online, and when they're most likely to interact with your content, can help you get the best results from your posts.
The best days and times to post vary from one platform to another, but generally the busiest times on social media are during weekday evenings and late afternoons. You can also use analytics tools like Buffer or Hootsuite to find out when your followers are mostly active by studying data and analytics.
7. Publish content with the language your audience understand
When it comes to publishing social media posts, it is important to keep the language of your audience in mind. As an accountant, writing in a language that your readers understand is key for effective communication and message delivery on social media. This means using words and phrases that are common in their native tongue or any language they may be familiar with. It also means avoiding overly technical words or jargon, as this can be off-putting and difficult to comprehend.
8. Publish helpful social media posts about accounting
In today's digital world, it is important for accounting firms to find ways to educate their readers on social media. Content such as infographics, stories, video contents, blog posts, articles, white papers and webinars that focus on topics like financial planning, budgeting, taxes, accounting software and more can help readers become more informed about various aspects of the industry.
This type of content not only helps educate readers but also helps build trust in your firm as an expert in the field. Additionally, by consistently providing quality information related to the subject matter, you are likely to gain new customers and establish yourself as a credible source for further inquiries.
9. Build a thriving community on social media
Accountants should build a thriving community on social media to engage with their professional peers, build relationships and expand their network. Social media can be an invaluable tool for accountants to share best practices, stay informed on the latest industry trends, and connect with potential clients. By regularly engaging with others in their community, accountants can increase brand visibility, gain more followers and ultimately boost business growth.
Growing organically online via social media is not easy if you don't have a strong marketing strategy backed up with finance for social media content marketing.
10. Social media advertising for accountants
Paid social media is a way of using services like Facebook, TikTok, Instagram, or Twitter to buy ads for your accounting company to reach people who are your company's target audience. Paid ads make it easy for people to find your accounting business offers when they scroll past their newsfeed or search results pages.
Nevertheless, it has the potential to take your accounting business to the next level if you have the budget for social media campaigns. Accountants will often see increased revenue or customers by hyper-targeting their potential audience efficiently.
Social media advertising is a critical aspect of any campaign. It's hard to get the hang of it, but luckily, we are the solution.
We are a social media marketing company that was founded in 2009 in the United States.
We have great expertise in organic social media marketing and paid social media advertising.
We can help your accounting firm grow by running an advanced social media ad on various social networks.
Check out some of our case studies
We used Facebook Ads and Google Ads to Drive Over 6 Figures in Sales for a B2B Brand.
We Used Social and Paid Media to Drive Over 1000 New Customers To The Grand Opening of a New Ice Cream Shop.
We Used Social and Paid Media to Drive Over 300 New Customers To The Grand Opening of a New Franchise Concept.
What are the benefits of social media for accounting firms
Some of the benefits of social media for accountants include:
With social media, your accounting company has direct interaction with customers or potential clients through posts
Your accounting firm can use social media as a marketing tool by posting products and services for sales marketing
It provides accountants with another avenue for building relationships with prospective customers
Summary » Social media for an accounting firm; social media for accountants
Social media is one of the essential forms of communication for accounting firms. It's a way to inform the public, prospective clients and current customers about what services they offer.
It also provides a way to build a positive reputation for your accounting business, which will result in more people wanting to work with or patronize you. We believe that tips shared on this blog post will help you use social media effectively as a tool to generate leads and make more sales.
About Sociallybuzz:
Sociallybuzz is a leading social media marketing, management, and digital advertising agency for small and medium-sized businesses. With over 12 years of experience, we know how to create and execute marketing campaigns that will help you grow your business. Our social media agency specializes in using the power of social media to create highly targeted campaigns designed to get you more customers and sales.
Check out some of our case studies
Contact us below for free social media consultation for accountants.
×