Benefits of Social Media for B2Bs
Is social media important for B2B marketing? Social media continues to make waves as a fundamental component of many marketing strategies. When building a social media presence, it is common to find that most business-to-business (B2B) companies underutilize social media and so miss out on significant business prospects. This results from the awry belief that social media marketing is only for B2C companies.
In reality, B2B and B2C use similar marketing approaches to scale sales and grow their businesses. Direct-to-consumer businesses are referred to as B2C businesses, whereas B2B companies are businesses that sell to other businesses.
The B2B company can benefit from social media marketing just as much as any other business, if not more. They are various social media marketing strategies that aim exclusively at other businesses.
Social media platforms make it simple to connect with individual consumers through ad campaigns, sponsored content, distinct brand messages, and interactive content. Businesses aren't all that different, either. Just like consumers, businesses also make purchases. Businesses are also becoming more and more engaged on social media channels. Therefore, it makes sense to build an active social media presence and market goods and services to other companies through social media.
You can mobilize a successful and profitable social media campaign to target businesses with the right plan and tools.
In this article, we'll be discussing why social media is vital for B2Bs. It's time for more B2B companies to start utilizing social media.
Contact us if you want to hire a social media manager for your business. We help B2Bs, Franchises, and Small Businesses curate social media strategy that works. Let's help you grow – Get in Touch!
Social Media Facts and Figures for B2Bs
B2B companies don't frequently go viral in the social media sphere. That doesn't mean there aren't some B2B businesses using social media well; it just means there aren't many. Here are some quick stats to illustrate how important social media is for B2B businesses:
You can check out Small business social media stats and trends to learn more.
Why Social Media is important for B2B Companies
Social media is playing a more and more critical role in business sales. It has become a go-to information source for both individuals and businesses. Below are the top reasons social media is important for B2B companies.
Your competitors are on social media
Inquire about the social media presence and activity of your competitors. If you've done your research, you may have discovered that your direct competitors are already using social media.
Your competitors are most likely reaching your target audience in a way that is currently beyond your reach. Now is the time to broaden your reach. Activate your social media accounts to stand out and produce more leads, get to know your rivals, and increase the quality of their content.
Your target audience is using social media
Since your competitors are most likely using social media, your target audience is too.
Keep in mind that not only consumers are active on social media platforms. Business decision-makers are as well.
Business decision-makers always conduct research before investing or buying from a business. And one of the primary information sources at their disposal is social media. Business executives place a high value on social media because it allows them to ask crucial questions and participate in ongoing discussions, reviews, and interactive content.
A solid social media presence and an effective content marketing plan that stands out from the competition will position your company in the eyes of customers and B2B social media users.
Your customers need support
You want to ensure your customer service is excellent if your customers are other businesses. Business decision-makers will not tolerate anything less than the best. Social media is the perfect platform to provide quick and individualized service.
One of the most interesting things about social media is that it provides customers with the opportunity to quickly and publicly inform you when something goes wrong with any of your products or services.
For many customers, social media is usually the preferred channel for tendering their complaints. Keep your social media platforms open and put them at the center of your PR, IR, and customer care services.
Social media allows a business to take control of a situation, demonstrate the effectiveness and quality of its customer care, and reduce reputational risk in case of a problem.
If a buyer sees how smoothly and rapidly a company deals with customer concerns through social media, it's a huge advantage when making a purchasing decision. Even though every business, whether a B2B firm or a B2C company, should try to avoid problems, stronger client relationships are forged by providing excellent service and solving problems effectively.
Content distribution
Social media provides a quick and effective means of content distribution. B2B social media platforms are becoming more and more recognized as credible business information providers. Enterprise content is accessible on various social media platforms.
Many B2B customers looking for new business technologies, tools, and products will usually check social media platforms for content, ideas, discounts, reviews, and more.
Content distribution is the best way to draw visitors to B2B websites. Additionally, it helps direct leads into your sales funnel.
Another reason social media content distribution is essential for B2B businesses is this: more than half of B2B buyers say they're more likely to purchase from a business after reading their content.
For them, the trust that is created by high-quality content is often a significant consideration when making a purchasing choice. Hence, it makes sense to use social networks more extensively to distribute content.
Protecting brand image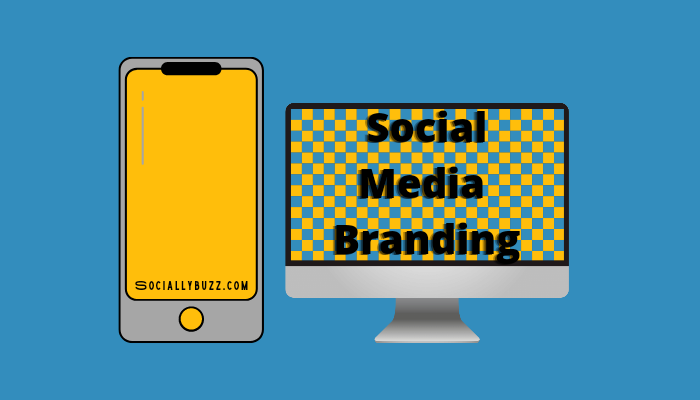 Your brand image is 'who you are and what you stand for.' Your social media presence often gives customers a more genuine insight into your business and projects a holistic view of your brand image.
How you want your brand to be perceived by B2B buyers, potential B2B customers, talent, and investors is communicated through every social media post and quality content distribution.
A solid social media presence, and a thoughtful, targeted, and appropriate content marketing strategy can be a powerful B2B marketing tool for building and maintaining your brand image as a thought leader in your industry.
Recommended: Why is social media marketing good for small businesses?
Benefits of B2B Social Media Marketing
The benefits of social media marketing for B2B businesses are as follows:
Increases your reach
In this age, social media is a widely used platform with a broad reach. It covers almost all demographics. Be rest assured your audience is there too.
Statista estimated that more than 3.6 billion individuals used social media in 2020. The number is expected to rise to 4.41 billion by 2025.
It makes sense to connect with prospects on social media platforms. Your target audience — business decision-makers and top business professionals — use social media daily.
Promotes engagement and collaboration
Social media provides the ideal platform for engaging prospective buyers. It promotes engagement when business owners offer and add value through helpful, educational, and informative content.
Social media marketing enables B2B businesses to connect and collaborate with other businesses.
Business users use social media platforms to organize activities, create social connections, foster trust, and perform other functions that support solid cooperative partnerships.
Allows personalization
Social media allows and creates opportunities for personalized B2B marketing strategies.
Almost 60% of B2B companies today use a content personalization approach.
Customers today demand a more individualized approach to marketing and sales. Business-to-business campaigns that accomplish this stand out from the crowd and set themselves apart from competitors.
Improves SEO
A business can maintain a high rating in the correct search engine rankings by regularly managing, influencing, and updating many factors that go into high-quality SEO.
On-page signals, third-party links, positive mentions, and brand loyalty generated on social media improve SEO. It increases your website's ranking on search engines and gives it targeted traffic. It also increases your online visibility because search results for your social media profiles may sometimes take precedence over those for your official website if they rank higher.
Additionally, users on social media often search for information related to their subject of interest. You would want people to find your content when they are looking for your line of business-related information.
Lead generation
The demographic of your target audience will point you to the right social media platforms that work best to connect and engage and build a long-lasting relationship with your target market.
Prospective customers are more likely to visit your social media page before clicking on your website. If your social media platform is engaging, it will drive people to your website. Prospects hooked by social media offerings will be more inclined to visit your website.
Many B2B businesses utilize LinkedIn to generate leads. They drive more traffic to your official website by marketing your content on the platform.
Promotes sales
The overall benefit of social media marketing is that it promotes sales.
Even though most B2B sales don't take place online, social media aids in nurturing leads and identifying prospective customers. And then position your product to appeal to these prospects while building relationships with them.
Tips for B2B Social Media Marketing
Recommended Post: Facebook B2B Lead Generation: How to Generate B2B Leads on Facebook.
Set smart goals
The first social media marketing strategy is defining and deciding what you want to achieve with social media. Goal-oriented B2B campaigns give the best return on investment.
It is not just enough to set goals but to set SMART goals. According to the SMART technique, all goals should be (a) specific, (b) measurable, (c) achievable, (d) relevant, and (e) time-bound.
Instead of leveraging social media channels for direct B2B sales, most businesses use social media to lead prospects and stakeholders through the customer experience journey and to the top of the marketing funnel.
Whatever your goals are, setting SMART goals will establish credibility and increase your brand exposure.
Identify your target market
Identifying your target market will help you customize your marketing strategy. You are prone to miss your target audience if you post random content on your social media platforms.
When creating a social media strategy, use personas to identify the precise target demographic for your campaign and determine what type of content will speak to them, engage them, and produce leads. Knowing your audience will help you choose the right tone of voice, images, and visuals for your content.
Once you've established your project goals and are aware of the buyer profiles you want to target, it will help to produce a content calendar outlining what you will upload and when. It keeps the company's social media efforts on course.
Measure your success
The saying goes, "If it cannot be measured, it cannot be improved."
Measuring the outcomes of your social media marketing efforts is the best way to determine whether your business is getting a positive return on investment.
Decide on the metrics and data the company will use to gauge performance before launching a social media campaign. Follower count, response times, shares, likes and engagements, conversions, and sales are a few KPIs that might show whether a social media strategy is effective or not.
When you can see what's working and what isn't, you can optimize your campaigns for even better outcomes and returns in the future.
Utilize the suitable social media
LinkedIn is the platform with the highest concentration of potential customers for B2B businesses.
LinkedIn is the preferred social media platform for professionals and related business information with high levels of employee involvement.
Unless your B2B company heavily relies on design and visuals, you may forego content marketing initiatives on social media sites like Facebook, Instagram, or Pinterest and focus primarily on LinkedIn. However, this decision is always based on audience behavior, data analytics, and anticipated engagement.
Recommended Post: B2B Instagram Lead Generation Strategy: How to Get B2B Clients on IG
Twitter is another effective option B2B businesses can use for content distribution and customer support. YouTube can also be a beneficial social tool for distributing explanation and how-to films, screencasts, feature benefit presentations, and targeted advertisements.
LinkedIn and Twitter should receive the bulk of the time and attention when developing a B2B social media strategy.
In Conclusion
We've established that social media is an important tool for B2B businesses, not just for B2C businesses. Don't let anybody tell you otherwise.
Business leaders and decision-makers increasingly use social media platforms as reliable information sources when making investment decisions. Therefore, move closer to where your prospects are. Ensure you provide a steady stream of valuable information to keep generating leads.
It's time to give social media a prominent place in your B2B marketing plan if you haven't already. Give us call for b2b social media
Read More: