Digital marketing is a powerful way to promote products and services online. It is also an effective way to build relationships with current and potential customers.

Working with the best small business digital marketing company will get you a much higher return on your investment.

In today's article we will explore the best three but underrated digital marketing agencies for small businesses that will grow your business. We will also explore top social media marketing companies you can work with for maximum return on your investment.
P:S: Most Digital Marketing companies we will mention below are also known as social media companies. However, some have primary focus which is mostly social media marketing.

Let's dive in!
Top 3 Most Underrated Social Media and Digital Marketing Agencies for Small Business
Below are the three the best small businesses digital/social media marketing firms you can outsource to:
#1 Sociallybuzz, Inc Social Media Company
Sociallybuzz is one of the most underrated digital marketing companies in the world. This company has been helping business owners grow their business since 2009. Sociallybuzz is an award-winning social media/digital marketing company based in Florida that helps small businesses in the USA with social media marketing/management, content marketing, and digital advertising.
Sociallybuzz was awarded by Upcity as one of the best digital marketing companies in Maimi.
Sociallybuzz believe in a well-crafted social media campaign that will exponentially grow your business. Our team of digital marketers, advertisers, and social media experts takes the time to understand your company's needs and create a social media strategy to promote your products and services through the best digital media channels.
Check out some of our case studies below:
Case Studies From Sociallybuzz Social Media Management Company
Digital and Social Media Management Services Sociallybuzz Offer
Below is the breakdown of our social media services:
PPC (Pay Per Click) Advertising
Pay per click (PPC) advertising services are paid through an advertiser's agreement with Google, Bing, or other search engines to get placement to display your ads. PPC is a type of online advertising that charges advertisers only when someone clicks on their ad or when 1,000 persons view a specified ad. We leverage PPC campaigns to present your brand's products before your ideal customers to sell your offers.
Check out this case study we wrote about Google Performance Max Campaign.
Social Media Advertising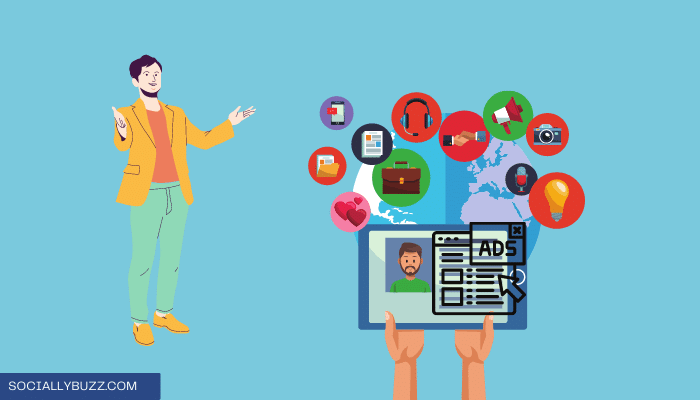 Social media ads will help your business generate leads and sales effortlessly with the right social advertising company with you. Businesses compete for the attention of their potential customer on social platforms, which can be difficult with so many competitors out there competing against each other. Social media advertising has become the fastest-growing strategy to successfully generate leads and sales for any company on social media.
What is your goal?
To increase your brand awareness?
To increase your sales and revenue?
To influence engagement on social media?
To build your brand's social media followers?
Whatever it is, social media advertising is the right tool to achieve all your goals. There's no extra work from you. We will do the research, and we're confident that we can execute your social media ad campaigns to convert. Let us create and manage your social ads so you can concentrate on other aspects of your business.
Social Media Content Calendar
A social media content calendar is a tool that can help you plan your social media post, allowing you to create a cohesive flow between different social media platforms which saves time and effort. A good social media marketing plan will help you stay up to date using social media calendar. Creating social media posts every day is time-consuming. Don't worry, our dedicated social media management team will take care of that for your business.
Branded Content Creation And Publication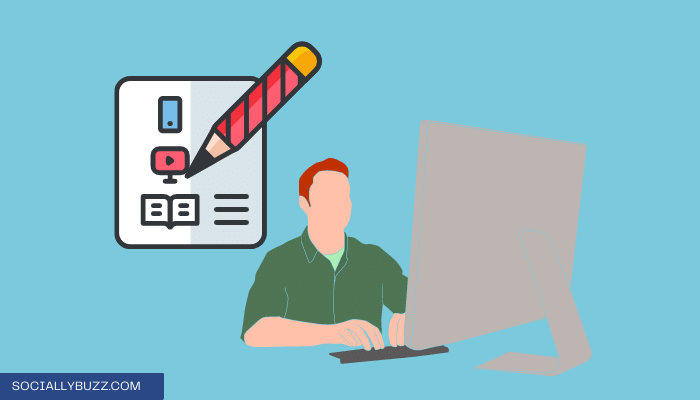 Social media marketing is a necessary strategy for businesses to utilize these days, but it's easy for your brand to get lost in the mix without content. Content is one of the most crucial aspects of social media marketing for small businesses because it can make or break your brand. With great content tailored to speak to your audience on social media, there isn't much that can go wrong. Creating the right content that resonates with your target audience is a no-brainer! All we have to do is study your target audience on social media.
Social Media Monitoring And Reputation Management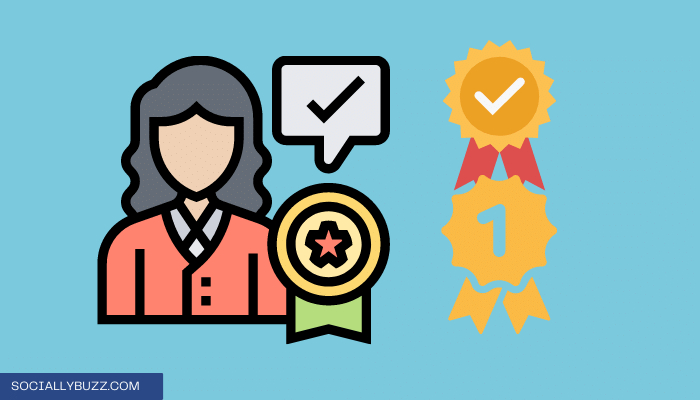 Social media monitoring is essential for businesses to understand their audience and customer sentiment. It can provide information on how customers feel about new products, whether they are satisfied with the service or happy with the customer service. We use social media monitors to find optimization opportunities to optimize your reputation on social media. When your customers are not happy with your brand and go about posting negative things about your company, we will be able to see the comments and tackle them down strategically.
We Will Generate Qualified Leads For Our Clients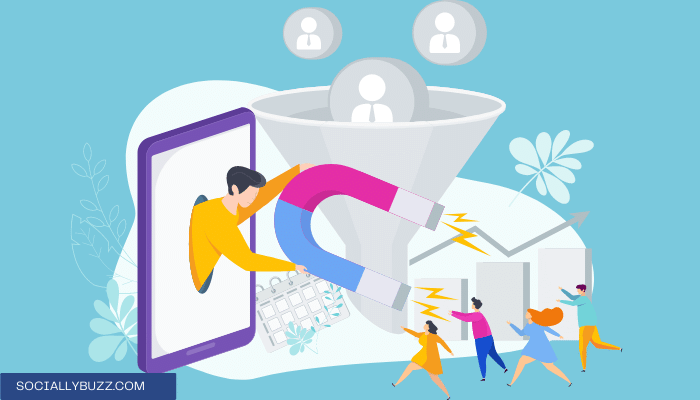 We are a qualified lead generation company in the US with an experienced team of professionals. We offer top-tier digital marketing services to ensure we build targeted leads for your company. Leads are an important part of your business. We build leads and convert them to customers. We have been producing high-quality, targeted B2B and consumer-based leads since 2009 in the U.S.
Contact us for lead generation services.
We Also Offer Email Marketing Services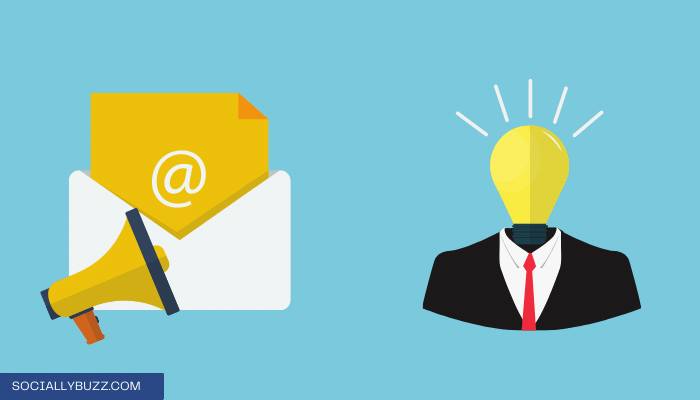 Every company needs to invest in building email list they can sell to anytime. Email marketing is one of the best and most powerful methods for increasing visibility and revenue. The Internet makes it easy to sell to your customers and prospects using email marketing. Unlike social media and SEO, email marketing allows you to have absolute control of your list; you can delete, add, and manage your contact lists without limitation or fear of losing your contacts.
Do you want to build a high-quality email contact list?

Sociallybuzz is a reliable digital marketing agency you can trust because we have a unique marketing approach to reach your goals. Below are the benefits of working with us:
Clear Understanding Of Your Business Goals And Objectives
A clear understanding of your business goals and objectives is the key to success. It will help you to create a strategy to achieve your goals. Before we start any social media or digital marketing campaign for your company, we must understand your business goals and objectives. Understanding this will help us create a campaign that will be successful and profitable for your company/business.
Researching About Your Target Audience On Social Media
A business needs to appeal to its target audience to be successful. The best way to do this is by creating a buyer persona. A buyer persona is a fictional person with the same qualities as your target audience who will become your customer. This persona will determine how to approach your target audience on different social media channels. We will research your target audience and create ideal customer profile that represents your customer to create effective strategy to reach them online/offline.
Our Digital Marketing Services Are Affordable
We won't charge you your arm and your leg because our services are affordable. We have a team of experienced and qualified professionals who are always ready to help you with your needs.
What Our Clients Say About Social Media Company:
"In just a short amount of time, Sociallybuzz was able to identify our business needs, advise on how to make our brand better along with strategic planning that shows results. Google analytics proved them yo be the best within 1 week! Incredibly knowledgeable staff and passionate about what they do. May God continue to bless SociallyBuzz Inc. Thank you for everything."The Scholarship Plug
"I'm the VP of brand strategy for Ballard Brands, and we've been working with Sociallybuzz for about 4 years now. They've helped build our brands, including Wow American Eats and PJ's Coffee. Not only help us create content but manage our ads and help with store opening planning, especially from the digital landscape perspective for PJ's Coffee. Couldn't recommend them more."VP Of Brand Strategiest | Ballard Brands
Our Priority Is Your Business Goals
Businesses of all sizes have a lot on their plates from day today. It's hard to get everything done in the amount of time given. That is why our priority is to provide an efficient and affordable solution for your business goals, to free up your time and energy.
We Are An Award-Winning Agency
We are honored to announce that we won the award as one of the best social media management agencies. Also, our social media company was the first social media agency owned by a black man! An organization of professionals gave the award, and it's an honor to be nominated for this prestigious award.
Our Social Media Agency Has A 5-Star Ratings On Google My Business
Our social media company has over eight 5-star reviews on Google My Business from happy clients in the U.S. In today's social media world, busy business owners often don't have time to update their social media profiles.
Our social media agency offers expertise in marketing, including social media profiles. We'll create content for you, manage your pages, and grow your following and revenue so you can focus on other aspects of running your business.
We offer a free consultation to all our clients so that you can discuss your requirements with us.
#2 Lyfe Marketing Social Media Company
When you search for a good social media agency to work with, you are likely to come across Lyfe marketing social media company. LYFE Marketing is a social media marketing company that offer social media services, PPPC services, email marketing services, video advertising services and other digital marketing services. Lyfe marketing is one of the best digital marketing companies for small businesses.
#3 WebFx Digital Marketing Company
WebFX is another digital marketing company that is often underrated. WebFx offers a wide range of services to help businesses grow online. Services they offer include but not limited to SEO, PPC, social media, web design, reputation management and more. WebFx is a reliable digital marketing company for small businesses you can partner with.
We have listed three most underrated digital marketing companies you can outsource social media advertising, PPC advertising, social media management, web design, content marketing and other digital marketing service to without fear of getting low ROI.
Sociallybuzz offers a free digital marketing consultation to their customers and prospects. You can take advantage of our 13+ years of experience in digital and social media marketing to grow your business.
A social media management company is a business that manages social media accounts for clients to promote their brand and increase their return on investment on social media. social media company manages social media accounts for business owners. In contrast, a digital marketing company offers both social media, content, and advertising services.
What does a social media management agency for small businesses do?
Small business social media agencies will typically provide:
A full suite of social media services, including creating and curating original content.
Engaging with followers on platforms like Facebook and Twitter.
Monitoring of competitor activity on social networks.
Building your presence on social media.
In a nutshell, social media firms offer various services, such as posting content, monitoring conversations, and promoting your business on social media.
Why do you need a digital marketing company?
You need a digital marketing company because the world is changing faster than ever before, with customer expectations constantly evolving. To thrive, businesses need to stay on top of these changes – leveraging digital marketing helps you become successful in a competitive landscape.
Social media is one of the most important channels that need to be utilized and well-monitored when it comes digital marketing. Every business needs a social media management company to help them stay on top of their competitors on social media channels to grow their sales revenue.
Social media is a key component in any company's digital marketing plan because all your dream customers are there. Below are the reasons you should leverage social media marketing.
Your Customers Are Searching For Your Products and Services Online
Social media is an effective way to communicate with your customers and establish your company as the leading brand on social media in your industry. Social media is a powerful marketing tool for businesses to connect with their customers. It allows your company to expand its reach and promote new products and services. By hiring our us for your business, we will improve your brands image, nurture your leads to customers, and more, using social media and digital marketing strategies.
Build Your Brands Reputation And Identity
Digital marketing is necessary for your business; it helps build your brand identity and reputation. With a good reputation on internet, promoting your products and services becomes easier. Without trust, your prospects will hardly patronize you. Digital marketing companies will assist in building trust among your customers and prospects to establish your brand on social media and internet.
Time-Savers For Your Business
Social media management companies save time, effort, and money on advertising which are the few reasons business owners should invest in social media marketing. Many businesses don't have the resources to effectively manage their social media channels. Here is where we come in: We take care of creating, monitoring, reporting, and optimizing the effectiveness of your social media marketing campaigns.
Why Is Social Media Marketing Important For Small Businesses?
More than half of the world's population uses social media.
In January 2022, 4.55 billion people used social media globally; there was a 9.9% increase in social media users last year (that's 400 million new social media users).
The United States had over 334 million population in February 2022, of which 84% were social media users. Approximately 280+ million people use at least one social media platform in the U.S.
FAQs
The best social media platforms for small businesses to use are those where you have the most potential buyers and the ones where you have the most engagement with your customers.

How do I find a good social media agency?

Finding a good social media company for your businesses can be difficult. There are many agencies to choose from, and they all offer different social media services. Consider the level of service you're looking for. Full-service and creative agencies will typically offer higher quality work and better value for your money. Still, they may not be the right fit if you're looking for something more specific or straightforward.
What does a digital marketing agency do?

A digital marketing agency provides expertise and guidance for harnessing the power of digital marketing and advertising. They may specialize in growth hacking, user acquisition, conversion optimization, SEO, web design, or managing social media platforms.
Why do you need a social media company for your business?
If you're a business owner and don't have the time and resources to build and manage social media accounts, social media firms are the best option. You probably need a social media company for your businesses.
How Much Should I Pay A Social Media Manager?
The average salary for a social media manager is $58,000 per year.
What are social media platforms best for my business?
The answer to this question will depend entirely on your business. Some social media platforms are widely used among businesses, while others are widely used among consumers, adults, males/females, and teens. It's best to look at your target audience and decide which platforms are best for you. We will help you decide which platform is best for your business — Let's have a call with you to discuss your needs. The best and most popular social media platforms for small businesses are Facebook, WhatsApp, Instagram, Twitter, LinkedIn, Pinterest, Tik-Tok, Snapchat, and YouTube.
Social Media Company For Small Businesses
Recognized as one of the best social media agencies for small businesses! Our social media agency combines marketing expertise with innovative marketing tactics for a great return on investment(ROI). Are you searching for a reliable social media company for your business?
Search no more!!!
Our strategic marketing solutions are created to get you results for your company. Whether you need a content marketing strategy, social media marketing, social media advertising, or email marketing, we can handle them effortlessly.
As a small business owner, you must stay informed about what is going on in your industry and follow the latest trends. It allows you to create relevant and engaging content for your target audience – We will help you research current trends to create relevant content for your business.
Social media marketing is an important tool for any business, no matter the size. It's a great way of reaching your target audience and can be used to promote your products or services.

Read more:
Social Media Marketing Agency For Small Businesses in Florida, USA – Sociallybuzz6 Awesome Benefits Of Social Media Marketing For Small Businesses – Sociallybuzz
8 Reasons & Benefits of Hiring a Social Media Manager – Sociallybuzz
Social media marketing strategy for restaurants and food franchises – Sociallybuzz
Wait! Before you leave, remember to schedule a FREE MARKETING CONSULTATION with our team.