Running a restaurant is one thing; having people troop in and out of your restaurant or constantly placing online orders requires an intentional and creative advertisement strategy.
You don't just want to promote visibility but also creative and mouth-watering offerings.
Even if your food tastes fantastic, how will customers know if they don't place an order or walk in and have a taste?
Even though satisfying and sustaining your customers is work, getting people to patronize you for the first time is a big deal.
As a restaurant owner, you've probably observed the competitiveness of the business and how important it is to stand out.
This article will offer fantastic restaurant ad ideas and tips to help your restaurant constantly grow, attract, win over, and keep customers.
Advertising Ideas for Restaurants
We are in the digital era, and the digital space is transforming conventions, including marketing and advertising. The online space is one of the major players in advertising, especially when it has to do with food. You can leverage the following online advertisement ideas to get your restaurant business to the top.
Online Advertising Ideas for Restaurants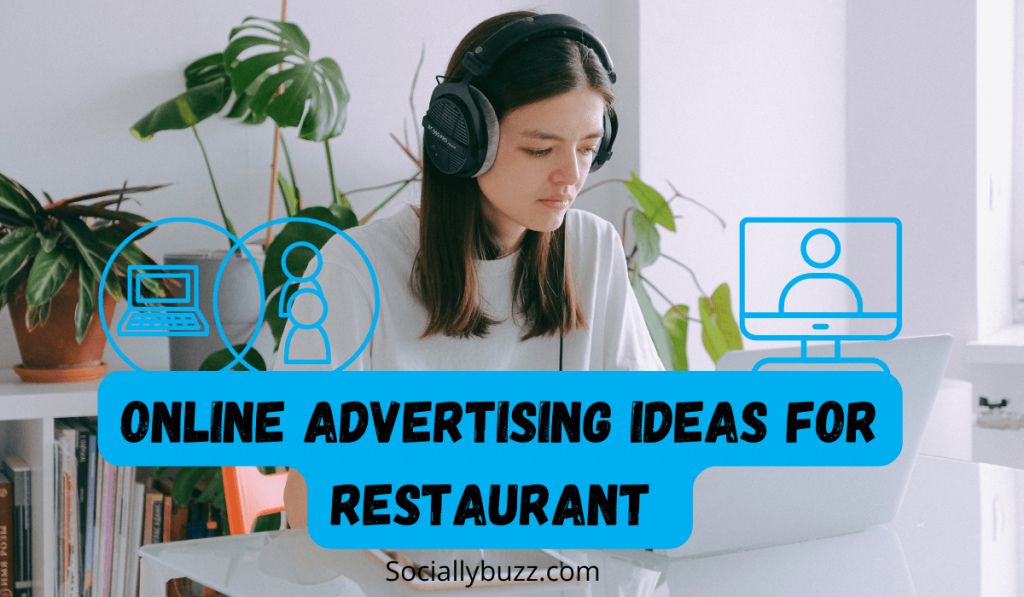 Promote your brand identity
Your brand identity represents the ideals and the personality of your restaurant. Creating a simple but unique brand identity will enable customers and potential customers to recognize and remember your restaurant quickly.
As much as using a creative logo, excellent color combination, and large fonts for your brand design are essential, ensure it communicates your brand message. Think of a few words to inspire and make your customers happy by resonating with their emotions.
For a start, you need to know and understand your target audience, then go ahead to create individual buyer personas whose interests and preferences your restaurant can take care of.
The buyer persona makes it much easier to meet a customer's needs. It helps you streamline your brand marketing and sales strategy. With this online advertisement idea for restaurants, your brand identity will easily attract leads most likely to convert every time you promote your content or offers online.
Sociallybuzz is your go-to online advertising and branding agency. Since 2009 we have been helping small businesses and restaurants grow and thrive online.
Get a website
With 5 billion internet users, a website is necessary for an online ad strategy for restaurants. In building a website for your restaurant business, remember that first impressions matter.
Go the professional way. Your website should be appealing to the eye and user-friendly. At the very least, your website should have a homepage, menu, about us, and contact page. It can also include a reviews page, picture gallery, blog, and FAQ page.
A website enhances your restaurant's visibility in search results and overall online presence.
It also acts as a central location for all the pertinent and current information about your restaurant.
Professional web design is vital because restaurant patronizers like to research online. About 77% of diners research a restaurant website before visiting. So, creating and keeping your website up to date is crucial for your restaurant to thrive online.
Get your restaurant on the dining and restaurant apps.
Dining and restaurant apps are one of the marketing tools for restaurants. They help your target audience easily access your restaurant services and other vital information about your restaurant. Because dining apps allow customers to filter quite specifically, adding as many features to your restaurant as possible is imperative.
These features include website, contact information, opening and closing hours, photos, menu, price range, and other attributes like unique dishes, parking, outdoor seating, and wifi.
You can get your restaurant listed on any of the following apps:
Zagat
Open Table
Yelp
TripAdvisor
Zomato (formerly Urbanspoon)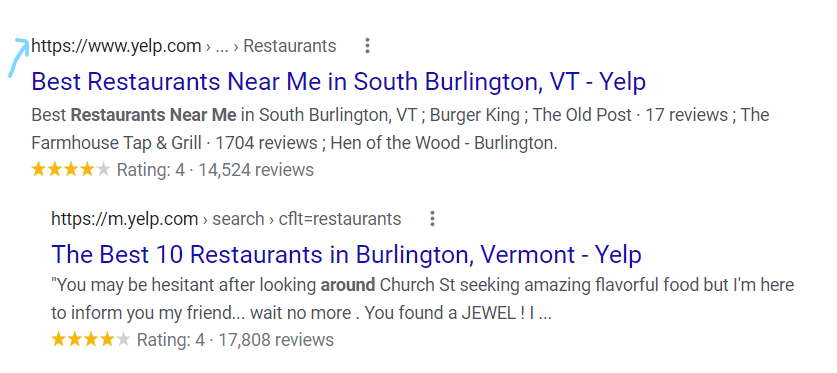 Leveraging this idea for your restaurant is one of the best things to do for your business to grow; listing your restaurant on the above platforms is free and easy to get customers without depending on paid advertising.
Recommended: Advertising Ideas for small businesses
Create a Google Business Profile
A "Google Business Profile" will give Google access to information such as your restaurant address, open hours, and links to your website and socials. With this information, you can appear in Google Maps and Search for regular and local search results.
Your Google Business Profile can also display other information, including Google reviews, questions and answers, photos, and categories.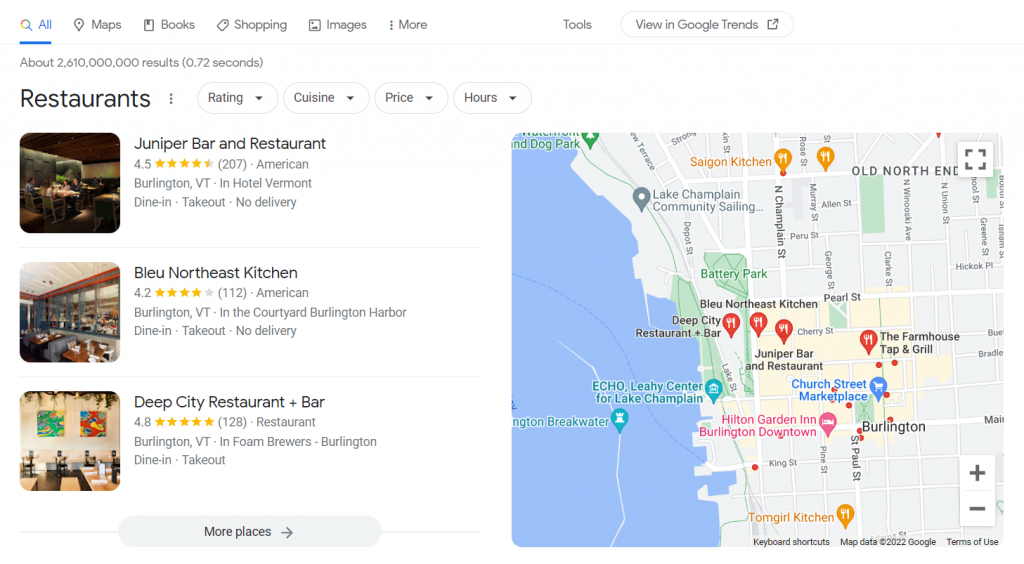 Setting up a Google Business Profile is one of the best restaurant advertising ideas you can utilize for your food business. The most exciting thing about Google Business profile is that listing your restaurant is free.
All that is required from you is to optimize your listing to be better than your competitors. This way, you can reach 43% of all searchers looking for local businesses on Google Search and Google Maps.
Google ad is a good advertising option that gives a solid return on investment. But as a small business owner, you might again be considering the cost. Google has offered a solution for new Google ad users here. Check it out and utilize the credits they offer to test the different advertising methods and ascertain whether they will provide a profitable return on investment for your business.
Are you tired of losing money trying advertising and marketing strategies and techniques that doesn't work? Sociallybuzz is your solution. We have been helping small businesses, franchises, and restaurants since 2009 grow their customer base and revenue through online advertising.
Use high-quality images for your online food display.
It helps to take high-quality photos of your food and services if you want to establish a robust online presence in the food industry. Posting photos of your best-selling foods is an excellent way of showing off your brand and what you offer.
Even though your food is delicious, if the pictures of your food are not clear and mouth-watering, they will not appeal to viewers.
Do you know?
Our brains process visuals "sixty thousand times faster than text." Also, 90% of what our brain processes are visuals."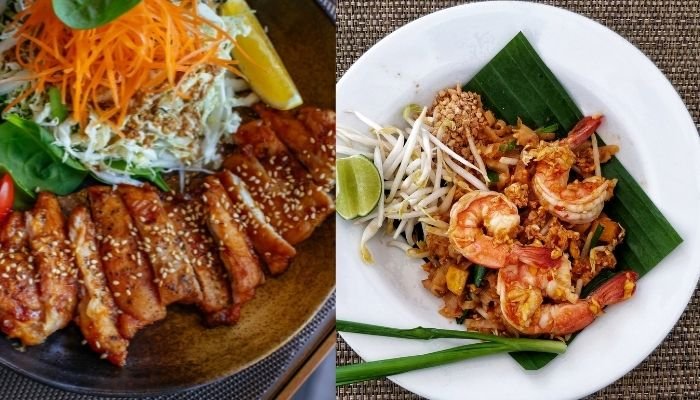 You will want to use this idea to grow your restaurant visually as a restaurant owner.
Images allow you to complement text on flyers, menus, your Google business profile, or social media.
You can hire a professional food photographer for this purpose or get a good camera and do it yourself.
You can use the photos in any form of advertising or digital marketing imagery.
Recommended: Marketing strategies to grow your business online.
Utilize reviews for your benefit
You can build a consistent and reputable brand by utilizing reviews and sharing testimonials on your website.
Make sure the testimonials and reviews are simple to find because everyone reads reviews before selecting a new restaurant.
Put them on the front page of your website.
Sign your restaurant up for Google Reviews or any other food-centric review website you know. Keep the reviews automatically up to date to save yourself the stress of taking screenshots of a review or copying and pasting the text.
If you're new to the business of reviews, be confident enough to ask for them. Put a sign directing them to the review submission page, and include a link in your newsletter footer and email signature.
We can help you build a positive reputation online.
Have a functional online menu
Provide a comprehensible and functional online menu for your customers. A restaurant's menu is one of the pieces of information a potential customer will look up in an online search before booking a reservation.
An up-to-date version of your menu online is vital so people can see your restaurant's food and price tags.
People love and go for convenience. Make it easier by separating your menus, like having a drink menu and regular or seasonal menus. Also, make your menu interactive by adding a follow-up food picture. This will give your customer a clear view of what you can offer.
Have an online reservation option
The online reservation option is more than a luxury but a necessity that ensures your customers can book in advance.
Online reservation is a marketing strategy because many people are more likely to book a reservation in a restaurant with the online reservation option rather than settle with one that only provides contact information on its website.
Many potential customers are driven by a strong desire to avoid phone calls; make the reservation option available for people like them. There are a variety of online reservation apps and services you can utilize that make it easier to offer reservations.
Set up an email newsletter
Adding an email newsletter signup prompt on your website will help you keep a tab on your customer base.
Keeping an email list helps with advertising purposes so you can target your marketing to the right people.
An email newsletter typically contains details on your menu items and seasonal adjustments to your dishes, or it can even have coupons for discounts customers can use at your restaurant. You can send this newsletter weekly, biweekly, or monthly.
An email newsletter is a great way of promoting your business and getting noticed.
Invest in website search engine optimization
Investing in your website search engine optimization (SEO) is one of the essential tools for maintaining a robust online presence.
SEO will see that your website ranks on the first page of Google when users in your location use restaurant-related keywords.
Consider creating a blog on your website as a first SEO step. You may share your expertise and experience with food here, along with some SEO-friendly content.
Another way of improving discoverability is by optimizing your website for mobile users. It will entail altering the layout of your website to make it simpler for touch users to browse. It may also entail resizing images and videos to make them load more quickly. A responsive website makes for an easy and exciting user experience. 
Read more: How to Create Advertising Budget for Small Businesses
Social Media Advertising Ideas
Recommended: The effectiveness of social media marketing.
Use photo and video marketing
Set up your social media accounts and share high-quality photos and videos. Use social media platforms like Instagram, TikTok, Facebook, and Pinterest.
Instagram is an excellent place to start if you want to show off your food and restaurant services. The platform focuses on visual content such as videos and pictures.
You can also use TikTok to advertise your restaurant and food. The platform is mainly appealing to younger audiences. It focuses on short humorous videos.
Others, like Facebook, are general-purpose social media platforms great for texts, videos, and photos.
Use targeted ads
Use targeted ads to generate leads and grow your social media presence. Different social media platforms offer targeted advertising tools that are cost-effective. These ads allow you to target specific demography.
It might require a bit of trial and error if you're unsure who your target audience is. Firstly, you can try out different audiences such as families, young adults, professionals, or college kids to determine which group responds best to your ads.
Doing this will help you understand the demographics of your most engaged audience even better.
Connect and work with food influencers
Connecting and working with social media food influencers is an effective way of increasing your popularity and reputation.
These influencers are prominent people in the food and restaurant world with large followings.
An endorsement or a positive review from them can go a long way. It can mean being noticed by hundreds or even thousands of potential customers.
Identify and connect with influencers with audiences. Connect with those who live around your restaurant or are likely to travel and visit your restaurant and maximize the partnership.
Respond to posts and chats on social media
Be active on your social media platforms. Encourage interaction by responding to posts and chats.
When people chat you up, answer them as soon as possible and accurately. This will also involve providing prompt, considerate responses to unfavorable comments.
Answer customers' questions and encourage feedback from them. The level of your responsiveness will reflect the value you have for your consumers. In turn, it will help build a strong relationship with your customers and increase your brand reputation and discoverability.
Recommended: Benefits of social media marketing for small businesses.
Run a social media contest or giveaway
A social media contest or giveaway is an advertising tool that quickly spreads the word about your restaurant and attracts new customers. Running a contest or giveaway is inexpensive; it should feature a free meal or voucher as the grand prize.
There are many options you can choose from. Before running a contest, you must consider the platform you will use. For instance, Instagram is better suited when you want to create user-generated content like pictures and videos because it focuses more on visual content. On the other hand, use Twitter to increase your exposure by asking people to retweet your content.
All you need do is to ask viewers to follow you and tag a friend to participate in the contest.
Repost your customer's post
Share your customer's posts about your restaurant and food on social media. Repost social-media-worthy stories and pictures that make your food appear the most appetizing.
User-generated contents are a powerful marketing tool and a slightly nuanced alternative to a positive review. It is observable evidence that customers enjoyed your food enough to post a photo of it on social media.
Unveil your staff
Unveil your staff by introducing them to your social media audience.
Introducing your staff to your social media audience will show them that your restaurant cares about your team and deems it fit to show off the faces behind the delicious dishes.
A simple way to do this is by highlighting a staff member and sharing a little about them along with a photo of their smiling face. Or better still, make it into a brief "meet the team" video.
Recommended: Food social media marketing strategy for restaurants.
Share testimonials
You can save yourself the stress of trying to convince people by sharing testimonials about your food and restaurant.
Customers are more likely to be convinced by testimonials from people than your regular content will. So let the testimonials do that for your business.
Also, encourage customers to share their visit to your restaurant and their experience with your food on social media.
Ask for feedback or input.
You can ask and get feedback from your social media audience when you're trying to launch a new flavor or dish.
You can use social media polls to let your audience decide what they want to see on your menu.
People enjoy the feeling that their input matters. It gives them a sense of importance and makes them feel more connected to your brand. You will as well get valuable data that will help you in decision-making.
Learn the art of storytelling
You can never go wrong with storytelling. A good story about your restaurant can persuade potential customers to choose your restaurant over others.
You can decide to humanize by creating stories about the origin of your restaurant and what motivated you to take up a restaurant business.
Stories that show your transparency is also crucial in attracting customers. Your audience will be delighted to learn about your food and where it comes from.
Recommended: Reasons to hire a social media manager.
Conclusion
Everybody eats food. People are also drawn to delicious meals.
Implementing restaurant advertisement ideas in this article will help you get your delicious meals in the face of people that need them.
Don't be resistant to change by neglecting digital advertising tools. You cannot attract massive patronage by going the traditional way — word of mouth.
Change with the times and technology, utilize social media advertising and be responsive while at it, integrate video marketing, and engage the power of giveaways.
About Sociallybuzz.
Since 2009 we have been helping small businesses in the food industry as you grow online, leveraging social media advertising and digital marketing. Contact us for online advertising for your restaurant business.