Advertising agency roles and responsibilities: Many small businesses who want to promote their business often ask, "what are the job responsibilities for a full-service advertising agency?" Advertising agencies are responsible for planning, creating, and executing different strategies and campaigns to promote your company's products and services.
Ad agencies may leverage radio and television ads or online and social media ads on different social media platforms to grow your business.
This article will help you understand advertising and creative agency functions, duties, roles, and responsibilities.
If you are interested in getting an advertising agency to help grow your business, please don't hesitate to contact us.
Creative agency definition. What is an advertising agency?
Advertising agencies sometimes referred to as creative agencies, are responsible for creating and managing their clients' advertising campaigns.
Ad agencies work with marketing teams to develop a strategy to help clients meet their goals.
There are various advertising agency roles and job titles that digital marketing companies use to label positions in their company. Keep reading to learn more.
Different Types of advertising agency roles and responsibilities
There are many advertising roles and responsibilities in the marketing industry. However, this article will only focus on the most common advertising agency roles and responsibilities.
The following are the most common advertising agency job titles, positions, roles, and responsibilities.
Advertising agency job title #1: Copywriter
A copywriter in an advertising agency is a person who writes text to promote a product, service, or organization.
Copywriting is one of the most popular positions in an advertising company; they help brands improve and maximize sales potential by writing texts to hook people and convert them to customers.
Copywriter roles and responsibilities in an advertising company
Copywriting is the process of writing persuasive text to promote an advertising campaign. A copywriter's job is to create a company's message and sales copy to generate more revenue.
Copywriter's job description in an advertising agency: Copywriters are responsible for crafting texts for advertisements on brochures, websites, social media posts, etc. This position in an advertising agency requires creativity to craft a perfect message that resonates with a target audience.
Below are also some of the responsibilities and duties of copywriters in an advertising agency firm:
Copywriters are accountable for the persuasive texts and strategies used in marketing campaigns for lead and sales generation.
Copywriters also write other texts that appear on company landing and sales pages.
Digital media roles and responsibilities in an advertising company
A digital media specialist is a person who oversees the use of digital media channels for marketing purposes. Digital media professionals are skilled in generating customer leads by building online audiences with effective marketing campaigns.
Digital media Job roles and responsibilities
Digital media specialist knows how to optimize websites for search engines, create social media campaigns, and collaborate with web designers and internal marketing specialists to strengthen their online presence.
Digital media specialist's responsibilities include but are not limited to:
Creating and optimizing content for search engines,
Ensuring a brand's online presence is consistent on all digital media platforms,
Increasing brand awareness on social media marketing platforms.
Graphics designer roles and responsibilities in an advertising firm
A graphic designer is a person who specializes in creating graphics for print, web, and other types of media for marketing and branding purposes. They create logos, posters, illustrations, and more for small business owners.
Graphics designer roles and responsibilities in an ad agency
Graphic designers create pictures for print and web platforms using Adobe Illustrator and Photoshop software. Graphics designers often work with a team including a copywriter, web developer, and content creators to craft the desired design for a given project.
Graphic designers work closely with marketing specialists such as market researchers and product managers to create understandable messages.
The roles of a graphic designer are to:
Create graphics to represent a brand
Convey a message in graphical forms
Account executive Job roles and responsibilities in an ad firm
An account executive maintains and develops relationships with clients and closes sales to increase the customer base.
An account executive is also a salesperson who sells goods or services to the public for a business owner.
Account executive Job roles and responsibilities
An account executive ensures to meet the client's or customer's needs.
Account executives have specific goals: to bring in new customers and make existing ones happy.
As an account executive in the advertising industry, you will be responsible for following up with prospects and customers via email and phone.
Account executives work towards achieving sales targets and ensuring that clients have swift communication with the company.
Media buyer roles and responsibilities in an ad company
The media buyer, also referred to as a media advertiser, negotiates deals with media outlets like news stations and blogs to purchase advertising space for their customers.
Media buyer Job roles and responsibilities
A media buyer is responsible for buying advertising space from media outlets.
The media buyer's duties include but are not limited to:
Researching which media outlets are best for a particular campaign,
Negotiating the price and terms,
Creating advertisements that will appear in those outlets,
And tracking how well these ads perform.
Advertising agencies are often responsible for advertising campaigns. But there are many other roles and responsibilities that ad agencies must fulfill.
For example, ad agencies must use creative and original ideas to craft a message that will resonate with their target audience.
They also need to monitor the success of their campaigns to make improvements where necessary.
You now know the duties of positions in advertising agencies. Let's get to know what advertising agencies do in general.
Ads agencies handle all aspects of marketing, promotion, and sales campaigns for various companies.
What is the role of an advertising agency? Advertising agency roles and responsibilities are as follows:
Do you need an advertising to take the role of your businesses marketing? Click the button below to talk with our ad experts.
An advertising agency functions as a researcher.
No company would want to launch an ad campaign without performing research about the brand's target audience.
An advertising agency is always aware of trends in your market and the preferences of your target audience.
In addition to market research, an advertising agency can assist you in analyzing and learning from all of your rivals (particularly those of the industry leaders).
Marketing Strategy Development
An advertising agency assists firms in building a solid marketing strategy and putting it into action in the form of a marketing campaign.
Purchasing and planning media
An advertising firm can assist you in selecting a suitable advertising medium for your company.
Also, they help you acquire space or slots on the media channels that will give you the best return on your investments.
Ad spaces on Google, Bing, Instagram, Facebook, YouTube, and other digital platforms have grown exponentially; more and more people convert to digital media making the competition tougher.
Advertisement Creation
The creative department in an advertising agency is responsible for creating advertisements targeting specific demographics across various media channels for lead generation and customer acquisition.
The advertising department often has a copywriter, a designer, an art director, and a media buyer to curate the best type of campaign that converts.
Managing Accounts
With the help of an account manager, advertising agencies take care of customers, oversee the sales process, and identify potential opportunities.
Account managers are in charge of bridging the gap between clients and the rest of the advertising agency's department.
Advertising companies manage all of their customer's demands and accounts by assigning a dedicated account manager to specific groups of clients or leads.
Budgeting
Another advertising agency's role is to help you figure out your ad budget. Ad agencies offer a breakdown of what the company expects to spend and earn over a certain period, helping them make critical decisions about their advertising campaigns.
Promoting Sales
An advertising agency's roles and responsibilities are developing a solid marketing strategy and encouraging the target audiences to become your customer.
Advertising agencies are the perfect partner to help brands grow their business. They deliver creative ideas that attract target customers and keep them coming back for more. If you want more sales, you will need to hire an advertising agency. If you want to increase your sales figures, you should consider using an advertising agency.
What are Ad agency jobs? What are the roles of agency?
Ad agency jobs and roles are to create and implement successful marketing campaigns for your business/company. Ad agencies work with specialists in a particular position to create a solid strategy and launch a successful campaign to increase the company's sales, profit, and market share.
What roles are in a creative agency?
What role does agency play in the creative process?
Creative agencies play an important role in advertising; creative agencies design unique ideas to help their clients increase brand awareness, leads, and sales. Creative agencies provide the following services:
Researching consumer behaviors related to the product or brand,
Designing and managing advertising campaigns,
Creating media plans (strategies) for each campaign.
An advertising agency must have excellent project management and problem-solving skills to succeed.
They must also have strong communication skills to work with clients and customers.
Finally, an advertising agency must know all types of advertising methods and digital marketing.
About Sociallybuzz Advertising Agency
Sociallybuzz is a US social media advertising and online marketing company specializing internet advertising in digital marketing for small businesses in Florida and other parts of the US.
We help clients to create advertisements for their products to generate revenue.
It isn't easy to find the time and focus to grow your business in an increasingly competitive market.
Without a marketing strategy and tailored advertising plan for your business, you will struggle to achieve the success you deserve.
A reliable marketing agency's roles and responsibilities include:
Comprehensive marketing and branding initiatives.
Sales.
Lead generation for its clients.
What is the role of the advertising agency: Sociallybuzz.com?
Sociallybuzz ad agency's role is to help you create a personalized marketing strategy that generates revenue for your business. We offer online advertising solutions personalized to your needs (business and target audience).
Contact us today and see how we can help you grow!
Below are some of our case studies:
500 Paid Gym Memberships using Facebook Lead Generation Ads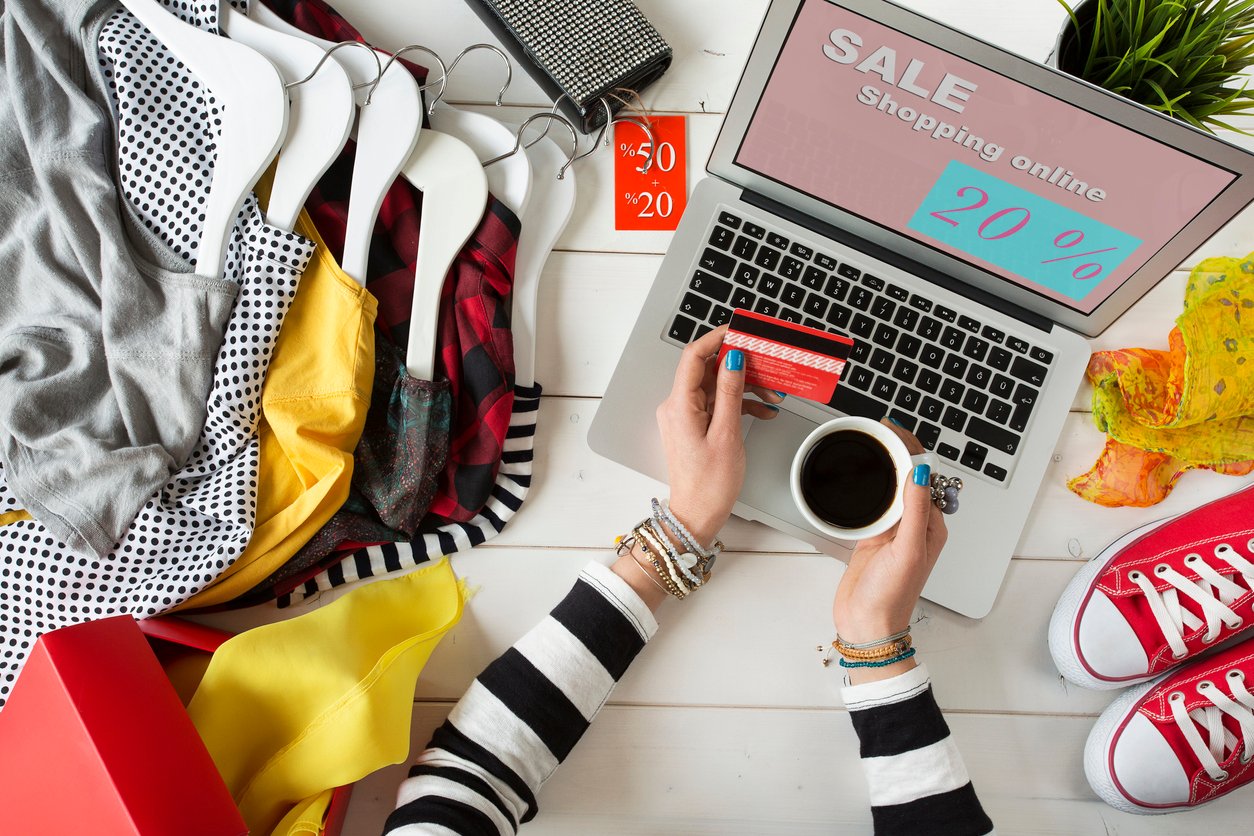 18X Return on Advertising Spend and Over $3 Million in Sales for an Online Store.
Do you want us to do the same for you?
Click the button below to speak with a reputable advertising agency to maximize your ROI