Advertising Strategies and Techniques for Small Businesses
Building a successful business requires securing a loyal customer base; this is where advertising comes in. Advertising grows your business and helps in customer retention. 
Advertising can be challenging for small businesses with a tight budget, but there are available techniques small businesses can employ to attract and maintain a customer base. You can develop a full-funnel marketing approach that prioritizes a robust online presence. 
Since 97% of local business research is done online, reaching out to potential customers where they are most active is essential.
Here are nine proven advertising techniques you can leverage to promote your products and services and generate massive returns on investment. 
Before we continue, let me introduce you to our company:
About Sociallybuzz:
Sociallybuzz is a leading social media marketing, management, and digital advertising agency for small and medium-sized businesses. With over 12 years of experience, we know how to create and execute marketing campaigns that will help you grow your business. Our social media agency specializes in using the power of social media to create highly targeted campaigns designed to get you more customers and sales.
Social Media Marketing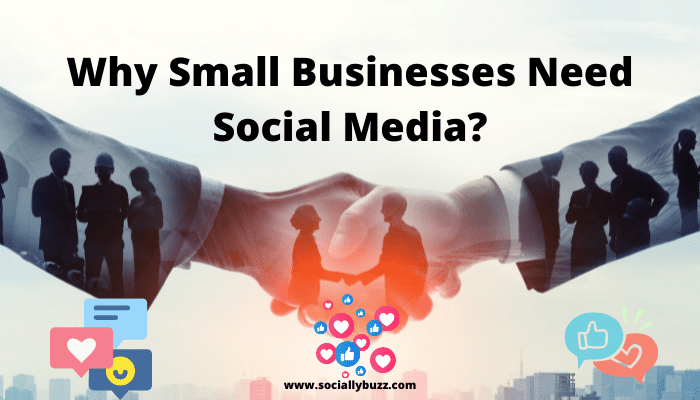 Social media is a good place for advertising small businesses. Social media has over 4.48 billion users, and the average user uses 6.6 channels monthly. About 93.33% of internet users are on social media, and the average user spends approximately 3 hours daily. 
The good thing about social media marketing is that you can constantly engage with your customers and build strong relationships while marketing your products. It helps you keep tabs on your customers, respond to their questions and provide clarity in cases where they have doubts. 
You don't have to join every social media platform to make the most of social media marketing. The number of social media channels you use does not translate to a high return on investment (ROI). It can be overwhelming to market on every social media platform without properly narrowing down your efforts. 
Before you decide on the social media platforms to use, ensure you've created a buyer persona. Identifying your target audience will show you where they spend most of their time, the kind of stuff they enjoy and discuss, and how your products and services can benefit them. 
This will help you increase your efforts on the channels they visit regularly. For instance, Tik Tok or Instagram are your best options if you're a B2C brand targeting young people. If your business is B2B, your prospective customers certainly use LinkedIn and Twitter. 
Depending on your target market, consider using the following social media marketing techniques:
Post interesting photos, status updates, and customer success stories on Facebook.

Share newsworthy content and instantly respond to customer questions on Twitter.

Share visual content on Pinterest, such as blogs, infographics, and e-books.

Use branded and user-generated video content to dominate YouTube.

Post high-resolution images that highlight your product and service offerings on Instagram. 
The key to effective social media marketing is showing up regularly. Create a reasonable content plan and schedule that you can sustain. 
Recommended: Why social media for small businesses
Content Marketing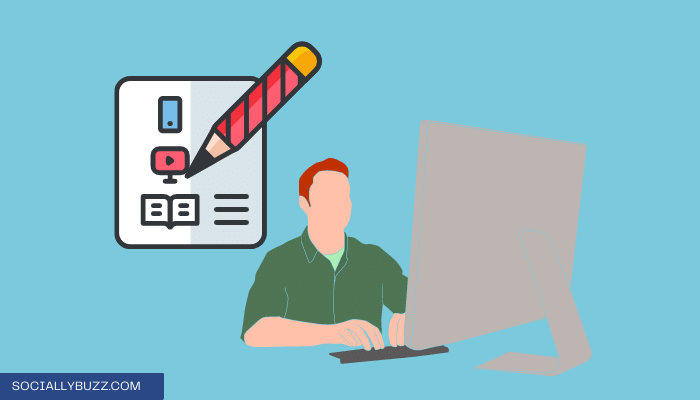 No marketing technique is truly devoid of content. Content marketing is the life of every successful marketing campaign. 
The main goal of content marketing is to develop high-quality content that educates, adds value, and addresses the challenges and needs of your audience. 
According to the SmartInsights report, 18% of marketers reported that content marketing has the most significant commercial impact on their businesses. In another report by HubSpot, 40% of marketers concur that content marketing is an essential component of their overall marketing plan. 
Effective content marketing that will yield high ROI requires time and effort. It pays off in the long run when done correctly. 
Content marketing is a full-funnel marketing strategy with compounding effects. You can bank on content marketing for the different stages of your sales funnel:
Top of the funnel: this stage highlights the problems your target audience faces and the solutions. Use blogs, videos, newsletters, social media posts, etc.

Middle of the funnel: at this stage, describe your product, brand, and solution. Use learning tools like webinars, whitepapers, and more.

Bottom of the funnel: Show explicitly how your product can solve its problems at the bottom of the funnel. Use case studies, endorsements, customer success stories, etc.
Text alone is not content. Add some eye-catching images to your texts. Consider using content that interests your audience. You can use blogs, e-books, infographics, videos, or podcasts. Whether it's a well-made infographic, relevant pictures, visual references, or even a video, giving your viewers something to look at will boost engagement. Your audience will become more loyal as your content gets better.
Email Marketing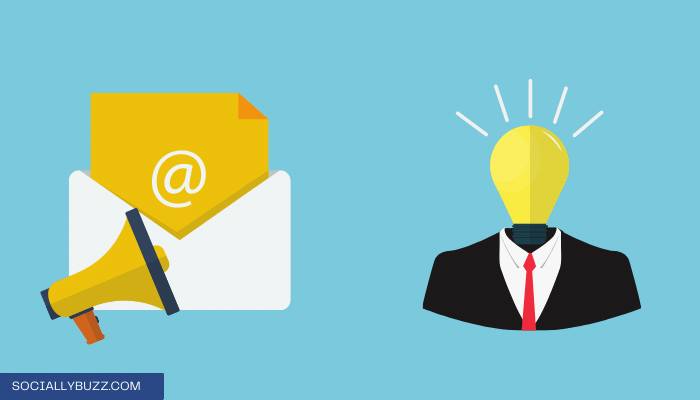 Email marketing provides existing customers with after-sales assistance and converts potential customers into paying customers. 
Email marketing is an excellent means to connect with your target market. The number of email users is expected to rise to 4.3 billion. A survey showed that 81% of small businesses use email marketing to increase customer loyalty and retention. 
Personalization is one benefit of email marketing that sets it apart from other small business marketing techniques. Email marketing enables you to cultivate relationships with customers on a personal level long after they make their initial purchase. You can start drip campaigns when a user completes an activity, such as signing up or purchasing. After that, you can send them email newsletters about your products and services. 
To properly use email marketing, check out the following tactics:
Create consumer segments based on their demographics or activity.

Use a CRM or EPS to automate sending emails at the appropriate time.

Create enticing subject lines to ensure that your email is opened.

Learn the art of writing sales emails that yield results. 
Influencer Marketing 
Influencer marketing is a marketing campaign that involves collaborations between brands and influencers. It transforms the concept of celebrity endorsement into a content-driven marketing campaign. 
Unlike celebrities, you can find influencers anywhere. They are significant people in every industry who have a large online following. Anybody can be one. Their substantial online and social media followings are what give them influence. For example, a well-known fashion photographer on Instagram, a knowledgeable cybersecurity writer who tweets, or a reputable marketing executive on LinkedIn can be considered influencers. 
If an influencer advertises your brand, their followers will notice your business and likely become your customer. Their opinions can influence others' thinking and even establish trends.
You can contact them and ask them to advertise your service or product. You can offer them a product in exchange for a brand mention or promotion. If you need to know influencers in your niche, you can work with an influencer marketing company to introduce you to suitable influencers for your business. 
Referral Marketing 
People will always share what they find satisfaction in with their friends and family. Even if customers are satisfied with your products and are willing to talk about them, they might forget to refer their friends if you don't intentionally remind them. Referral marketing creates this reminder in the form of a reward.
Referral marketing is a small business marketing technique where you reward your customers for recommending your business or goods to their friends, family, and colleagues. When existing customers suggest someone who becomes a new customer, you reward them with a referral bonus as an appreciation for bringing in the new business. 
In contrast to traditional marketing strategies, which aim at a general audience, marketing uses your business's current customer base and the trust they have established among their friends to produce prospective new leads. 
Nielsen found that 92% of customers worldwide said they place the highest trust in recommendations from friends and family over all other types of advertising. 
A formal referral marketing strategy keeps you in your customers' minds, fosters longer-term relationships with your loyal customers, and develops a substantial base of new customers.
Search Engine Optimization 
Search engine optimization (SEO) is one of small businesses most effective marketing techniques. More than building a great website, it needs to be optimized to rank among Google's top results.
SEO is the process of making your website, its content, and its components more appealing to visitors and search engines. Use common keywords to optimize a website for search engines and links to other websites and social media platforms. All these will make your business website more relevant to search engines, elevating your posts in the ranks and ultimately increasing traffic to your website.
According to Reviewtrackers, 35% of all traffic originates from local searches. More people will visit your landing page due to your higher ranking. Higher rankings will increase your website's traffic, and most visitors can turn into paying customers. Customers looking for a solution will consider you first and hopefully be satisfied with your product or service.
You can utilize SEO by:
Creating a Google My Business account to reach local customers.

Optimizing your website page load time and making it search engine responsive. 

Researching the essential words that your target audience uses.

Making a list of relevant keywords.

Using local and specialized keywords to optimize your website.

Adding location pages on your website for local targeting.

Creating blog entries or videos that are unique and relevant to your industry.

Getting high-quality backlinks. 
Pay-Per-Click Advertising 
Pay-per-click (PPC) advertising is a type of paid marketing that requires an advertiser to pay a fee each time their ad is clicked. It enables small businesses to have their ads appear in search results when users enter a particular query. 
PPC is among the outstanding marketing techniques for small businesses since it allows them to monitor their spending and customer growth. You can use audience targeting and keyword research on the Google Ads platform to find people that fit your target audience. 
Choose from various categories when adding an audience to a campaign or ad group. Remember to include those who have visited your website or app before. Google Ads will show people who fit into these categories your ads. 
PPC advertising could involve a competitive bidding war when launching a campaign. However, local keywords are different because they are less used and less competitive. 
This is how it works: you place bids for specific keywords, such as "local printing company" or "coffee shop close by," and then make ads centered around those terms. Regarding keyword relevancy and landing page quality, advertising platforms will utilize an algorithm to display your ads in the search engine result pages (SERP).
Recommended: Why a small business owner should advertise
Reputation Management 
Businesses cannot afford to be associated with an online reputation of unreliability. You should pay attention to your online business reputation as a small business owner. Gone are the days when reputation management was often thought to be only necessary for big businesses and celebrities.
More than 70% of consumers today begin their purchasing process with a Google search, making it essential for businesses of all kinds to manage their online image. 
You can develop a positive brand perception by keeping an eye on your business reputation, responding to unfavorable consumer feedback, and implementing preventative and corrective measures. Regularly review the results Google returns when someone searches for your business name and endeavor to provide supportive information online while taking care to respond to all critical comments.
Encourage Reviews 
One way to manage your business reputation is by getting customer ratings and reviews. 
Beyond the content you provide, your online presence is significantly impacted by your products or services. You must be conscious of the online reviews that customers are posting about your business and your products. Make every effort to promote favorable reviews and address unfavorable ones.
In addition to the content you create, product reviews significantly impact potential buyers' minds. Research shows that 93% of consumers who read online reviews claimed that favorable ratings influence their purchasing choices. This does not mean that you should modify reviews to fit the image of your business, but rather that you should make it easy for your customers to post genuine reviews and take prompt action to address any issues raised in bad reviews.
Here are a few tips to keep in mind:
Consider employing online review software to get the most out of customer feedback and online reviews.

Make sure your reviews are genuine; avoid using purchased reviews to damage your reputation.

Encourage reviews by making it simple to post them and providing a link so people may read them.

React to unfavorable reviews by fixing problems and making the customer feel better.
Read More:
Wrapping Up
The more successful your advertising strategies and techniques are, the more exposure you have. The more your business visibility, the more leads you can generate and convert.
Your marketing strategy choice can significantly impact your small business's success. Even though there are many ways to advertise your products and services, the strategies mentioned above work best for small businesses. Begin by picking one or two techniques, then test them to see which ones are effective for your business. Remember there is always an opportunity for improvement. 
About Sociallybuzz:
Sociallybuzz is a leading social media marketing, management, and digital advertising agency for small and medium-sized businesses. With over 12 years of experience, we know how to create and execute marketing campaigns that will help you grow your business. Our social media agency specializes in using the power of social media to create highly targeted campaigns designed to get you more customers and sales.