WP Rocket Review: WP Rocket is a WordPress plugin that improves WordPress site speed.
We utilized wp rocket on our site, and it served us well. We will review WP Rocket to share our experience(case study) with the plugin in today's article. We managed to decrease our site loading time by an impressive 70% in few minutes with this tool.
Speed is a major factor when it comes to website conversion and search engine optimization. It can make the difference between a visitor staying on your site, making a purchase, converting to a customer, or moving to another website.
In today's world, customers are demanding faster service and quicker load times for their favorite websites because no one wants to wait over 10 seconds for a page to display.
According to research, speed increased website conversion by 7-12% and download rate to 15.4% – Google search central YT channel.
Speed can benefit your website in many ways, including reducing bounce rate, good user experience, and satisfaction.
However, in today's article, we will review the WP rocket plugin, detailing what wp rocket can do for you.
WP Rocket Review: What Is WP Rocket?
WP Rocket is a premium WordPress caching plugin that makes your website load faster. It speeds up your site by storing static copies of your content on the WP Rocket servers, CDN, or browser for your visitors to have an optimized experience.
It's one of the best plugins for WordPress when it comes to speeding up your site.
WP Rocket reduces the number of round trips between your website and database or CDN, which improves your load time.
WP Rocket is very user-friendly and offers a lot of customization options that you can use to improve the performance of your website even further.
Our website has been slow in loading elements on our pages until we uncovered this tool called WP Rocket page speed optimizer.
Speedy websites rank higher in the search engine results pages, which means more people will find your site, and you'll have a greater chance of converting those visitors into customers.
Below is our website's overall speed test result before and after using WP Rocket to optimize our website.
our page speed overall score BEFORE installing WP rocket on *mobile*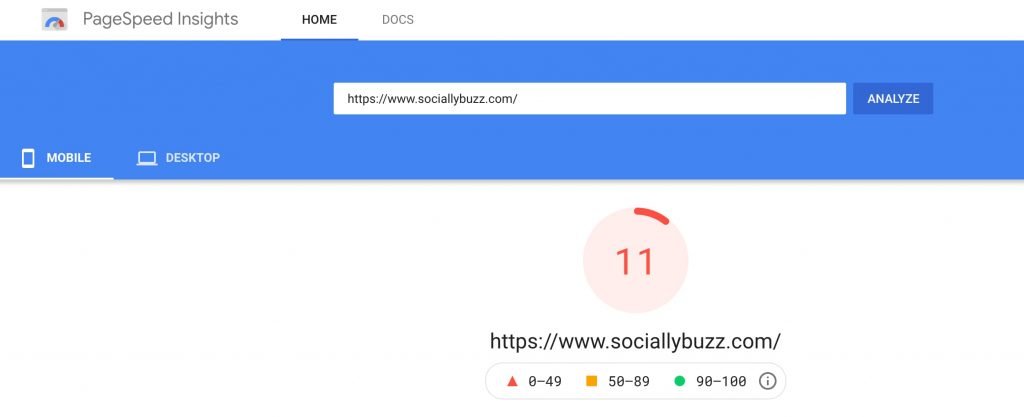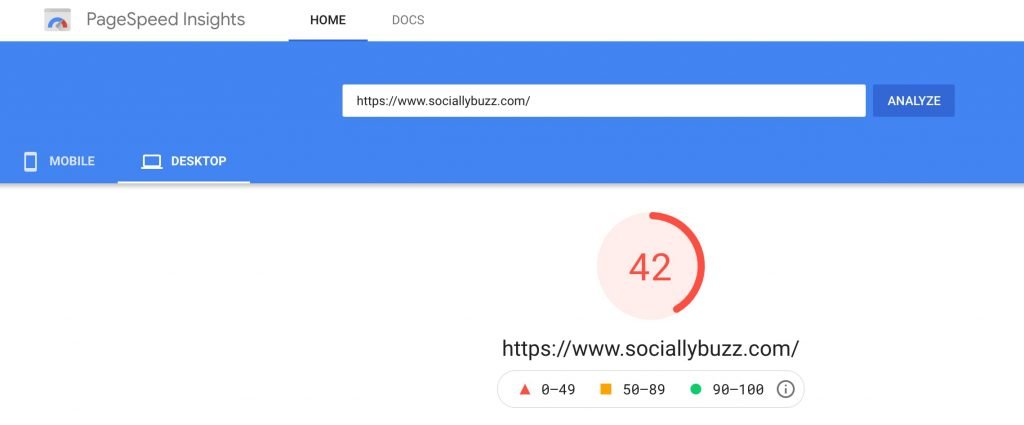 Core Feature Of WP Rocket
WP rocket will apply auto-optimization upon activation to speed up your WordPress website to load blazing faster than ever!
Below are the core features of the WP rocket WordPress plugin.
Page Caching
Page caching is a process where a web page's static resources are saved for reuse. This technique can significantly speed up your site because the browser doesn't have to download the same resources again.
Resource caching is one of the most cost-effective ways to improve your website performance.
WP Rocket benefits your customers because it can load your site much faster than they could without the WP Rocket caching machine.
Cache Preloading
WP Rocket caching plugin includes a preloader. It makes sure that the cache is preloaded before processing any request.
WP Rocket has been able to provide a great advantage to the users with its preloading feature. You'll always have a fast and efficient experience with WP Rocket.
Browser Caching
Browser Cache is a copy of your webpage that browsers download and store on your local storage device. The browser cache helps you improve the load time of your webpage, and it is also used for offline browsing because the page's content has been stored on your device for temporal use.
GZIP Compression
GZIP Compression provides savings on bandwidth. In addition, GZIP-based programs are efficient because they spend less time transmitting compressed data over to the client than uncompressed web pages.
The idea behind GZIP compression is to reduce the total volume of data being transferred by using a form of data compression.
This makes it faster for your website to load because it takes up less space on your server.
eCommerce Optimization
The WP Rocket plugin is a must-have plugin for your eCommerce website. The plugin caches and speeds up your eCommerce website.
WP Rocket ensures that important pages are not cached, which are excluded in the purchase process.
JavaScript, HTML and, CSS Minification
WP Rocket minifies the HTML, CSS, and JavaScript codes on your site.
What is the goal of page elements Minification?
Page elements Minification aims to reduce the file size and improve load time by removing any unnecessary white space and comments, compressing the JavaScript, CSS, and HTML code that renders your web page.
This helps reduce the bandwidth and increases the loading speed of your page elements.
Image and iframe lazy loader
With this feature, you can optimize the page load time by hiding images and iframe until needed.
This lazy loading feature helps improve page load times and reduces bandwidth usage.
Database cleaner
WP Rocket has a quite powerful function to clean up the database of your WordPress website.
WP Rocket can clean up your database. You don't need to be a guru to go through the process. Therefore, you will save time and hassle when cleaning up your database with WP Rocket.
Inbuilt CDN and Cloudflare CDN integration
Rocket CDN and Cloudflare integration has been designed to optimize loading times and reduce the time to access your content from different Geo locations.
The built-in CDN called "Rocket CDN" distributes your content across the world for optimal loading times.
WP Rocket Pricing plans
WP Rocket has three different pricing plans, and all plans come with a year of support and updates.
You can use this tool on one website alone.
You can only use it on three websites.
This plan is for unlimited website usage.
Get started with WP rocket today and optimize your website for speed at a glance.
Suggested articles:
What is social media management?
Beginners' guide to online and internet marketing.
How to make social media work for you.
What is digital marketing? Expert tips revealed.
The effectiveness of social media advertising.
Summary
Website performance is one of the most important factors for driving traffic and search rankings.
The biggest problem with WordPress sites is that they take a long time to load if not optimized for speed.
WP Rocket is one of the best plugins for WordPress. It is an efficient plugin that boosts your site's speed. It's easy to set up and offers a lot of customization options.
WP Rocket caches your pages and compresses your site for faster loading times.
It also improves search engine rankings.
The WP Rocket plugin provides an excellent way of optimizing WordPress websites.
It enables automatic cache preloading that ensures that website visitors have faster loading times and improved performance when they revisit your site.
It is a perfect plugin for those with a website that is slow in loading web pages elements.