A franchise is a joint venture between a franchisor (the parent firm that sells the right to utilize its name and business operations) and a franchisee (the firm that purchases the right to sell the franchisor's products or services under existing business operations and trademark) in which the franchisor grants the franchisee access to its business operations, such as branding, trademarks, etc., in exchange for cash or in-person labor.
Though franchise marketing, such as advertising, seems simple in theory, it requires incredible intentionality and intense effort in practice.
It's one thing to run a prosperous enterprise; it's another to replicate brand success across demographics.
The franchise business is not a walk in the park, and one of the biggest challenges is franchise marketing.
To be successful and maintain consistent growth, business owners must have multifaceted and clear franchise advertising strategies that engage with their target demography and successfully spread their brand message across all locations.
An effective franchise advertising strategy will provide harmony between the advertising efforts for the parent company (franchisor) and the visibility of individual locations (franchisees). If this harmony is not achieved, it may lead to conflicting brand messaging, misplaced priorities, and improper customer targeting. This, in turn, raises advertising expenses for the business without generating profitable results for all parties.
This article will offer you a step-by-step guide that will enable you to create a lucid franchise advertising strategy that will drive optimum growth for your enterprise. We recommend this article that discusses franchise advertising fees.
Sociallybuzz is a digital and social media advertising firm that focuses on franchise marketing and promotion. We facilitate the sale of franchise opportunities and advertising of franchise businesses.
What is Franchise Advertising?
Franchise advertising refers to paid promotional activities undertaken by a franchisor or a franchisee, including digital and commercial advertising, to help increase brand recognition, preserve brand value, and boost franchise revenue.
These promotional activities may include commercial ads, content marketing, email marketing, social media marketing, etc.
As a result of the advancement of technology and the growing number of consumers and stakeholders who rely on digital platforms to gather information and find local businesses, most multi-location businesses have moved their attention to digital advertising to improve their enterprise marketing system and promote franchise growth.
Benefits of Digital Franchise Advertising
While local and commercial advertising may generate awareness for your franchise business, digital advertising provides a more straightforward solution that connects with a global market, reaches interested franchise leads, and facilitates franchise marketing management.
Digital franchise advertising offers you the following benefits:
It allows you to utilize diverse digital platforms to accomplish your marketing objectives.
It increases your brand recognition.
It allows you to establish and preserve your brand image.
It gives you more access to your target audience.
It enables you to produce targeted franchise leads.
It allows you to monitor the results of your advertising campaigns.
It allows you to personalize the experiences of your audience.
It enables you to launch faster franchise advertising campaigns and assemble cutting-edge analytics.
It allows you to budget strategically and ensures continuous local advertising.
Franchise Advertising Guide
As franchise businesses continue to grow, maintaining brand compliance and ensuring that the franchise advertising plan is successfully implemented across affiliates become increasingly challenging.
The first step in overcoming these challenges is creating a comprehensive advertising guide that outlines best practices for building and executing a franchise advertising strategy.
Understand the demands of franchise advertising 
Franchise advertising demands that all the parties involved in the franchise business work together to succeed.
While franchisors —to promote the entire business and guarantee uniform messaging and brand offers across franchisees —take the lead in formulating and implementing an advertising strategy, franchisees should show commitment in handling their local franchise advertising campaign.
A lack of understanding of these demands creates an imbalance between managing each location and using the franchisor's influence.
Don't hesitate to implement digital marketing solutions in advertising your franchise. Inform current and prospective franchisees about the value of creating local digital advertising strategies to deliver a specialized brand experience and maintain warm franchise leads throughout the process.
Set clear goals and strategies 
A lack of unified priorities, goals and clear strategies for lead generation and conversation techniques between the franchisor and the franchisee may result in brand inconsistencies that affect brand marketability, undermine the effectiveness of franchise marketing strategies, and, even worse, result in monetary loss.
Communication, alignment, and teamwork are essential to prevent these inconsistencies and company fragmentation. Start by leveraging collaboration tools, developing a unified vision for your franchise business, and setting objectives for the benefit of the entire company. Then create a standardized company advertising manual that outlines the negotiables and the non-negotiables.
Utilize creative freedom while maintaining a consistent brand message 
Giving your franchisees the right to creative freedom while maintaining a consistent brand message in your franchise advertising plan and collateral yields the best results.
Prospective customers will have no reason to follow the corporate and local accounts if the two accounts consistently provide the same content.
Before engaging in creative freedom, establish a clear brand and content guideline to maintain brand consistency and prevent confusing your target audience.
Franchisees should adhere to a general brand franchise advertising guideline when personalizing and developing unique campaigns for their locations.
Utilize appropriate advertising strategy 
An appropriate and robust advertising strategy is necessary to draw in customers and potential franchisees and persuade them to take the required action.
To identify marketing possibilities and create an appropriate franchise marketing plan worth your investment, conduct market research and a SWOT (strengths, weaknesses, opportunities, and threats) analysis.
You risk ruining your brand's reputation and failing to reach your target audience by utilizing unfounded advertising strategies.
Potential consumers may feel undervalued and turn away from your brand if you don't use specialized customer outreach campaigns. Also, your brand will appear less frequently in local searches if your content marketing efforts are not optimized.
Recommended:
>> Social media marketing strategy for restaurants and franchises
Monitor the progress of your advertising campaign
Franchises risk blowing their marketing budgets on expensive advertising efforts that are fruitless for the larger organization due to a lack of data.
With so many locations to monitor, obtaining contact lists and tracking each franchisee's campaign's progress may be problematic.
Invest in advanced monitoring and reporting tools that let you tailor the metrics and display the most crucial key performance indicators (KPIs) for each franchise advertising campaign.
Using the appropriate tools allows you to monitor the progress of your campaign and acquire in-depth analytics to concentrate your franchise advertising efforts.
Develop a robust lead nurturing process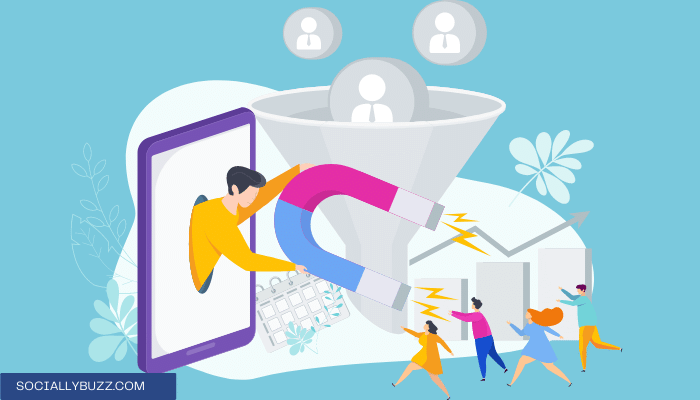 Franchise businesses that do not prioritize the lead nurturing process will struggle to convert potential customers to paying customers, create brand loyalty, optimize future campaigns, and produce a return on investment (ROI).
Lead nurturing is the process of building and reinforcing customer relationships. Without a strong lead nurturing process, building trust and persuading prospective customers to make a purchase will be challenging. This can also result in a sharp decline in the franchisor's ability to find new franchisees.
Learn about your target market and create your customer profile. Place reputation management first, create an intelligent program for customer conversion and retention, develop excellent customer service, and continually engage your customers via your digital platforms.
Franchise Digital Advertising Strategies
Your franchise digital advertising strategies and lead-generating techniques are essential in drawing qualified franchise leads and scaling sales. The following are advertising strategies for franchises:
Your website
Your website is probably the first place potential customers will go to check out your franchise business to know whether your products and services meet their needs.
Your website is the digital home of your business, and it doesn't matter whether you sell via your website or not. It shares your brand's story and informs potential customers of your products.
Make sure your web design is easy to navigate and persuasive. Use interactive content such as infographics, animations, videos, and photographs to draw viewers' attention. Utilize call-to-action clicks to get viewers to take desired actions, such as making a purchase or contacting your company.
In addition, make your website mobile friendly; that is, it should be accessible with mobile devices such as iOS and Android.
As a franchisee, you might not have much control over the layout or mobile-friendliness of your website. Still, you can ensure that your contact details are accurate, your address is predominantly displayed, and pictures or videos of your business appear professional.
Franchise search engine optimization (SEO)
You can test out different search optimization strategies using data-driven SEO techniques to evaluate which ones will work best for your corporate account and which could be used by all your franchisees.
National SEO: national search engine optimization is an SEO campaign with a national consumer focus. National SEO aims to improve your website's ranking in search engine results, which is essential for generating traffic.
Research revealed that 28.5% of users clicked on the first organic search result on Google, 15.7% clicked on the second result, 11% on the third, and 24.8% on the fourth through the tenth.
This implies that users on Google are less likely to find you if you don't rank on the first page.
Here are some tips to help you create a national SEO campaign:
Improve your page loading time because 47% of Internet users expect a page to load in under two seconds or less.
Create links to reliable sources.
Make sure your Image is optimized.
Be open to content marketing.
Local SEO: many consumers use the Internet to find local businesses. Even after your main website ranks high for your desired search keywords, ensure you buckle down on local SEO to increase your local visibility, drive traffic to your franchise location, give your local customers a personalized consumer experience, and boost your sales revenue.
One of the best ways to achieve local search success is by optimizing your Google Business Profile, formerly Google My Business. Once you've optimized your listing, publish content about recent local news to attract traffic and aim for local keywords relevant to your business.
Adding all your locations on Google lets you gain targeted publicity while confirming the existence and legitimacy of your franchisees.
Email marketing
Email marketing produces an average of 3600% return on investment (ROI). Email marketing is a sound advertising investment with a form of flexibility. While the figure may fluctuate, on average, email consistently has a higher ROI than other digital channels.
An effective email marketing strategy for franchises should maintain brand identity and consistency across the different locations.
Create a central authority. Franchises should be able to manage their email marketing across all of their locations from a single account.
Email Marketing strategies for franchisors
Keeping control over your brand identity as a franchisor is crucial while finding strategies to enable users across locations to produce their best work.
Create user permissions
Take note of each individual involved in your email marketing, and ensure they know their responsibilities. Build user permissions into your account to guarantee that your team can access the right tools.
Create templates you can share
To provide a seamless experience from your website to the mailbox, invest in branded, mobile-friendly email templates that your team can use for various needs as they come up.
Invest in onboarding
Invest in onboarding new team members that join your franchise. Whether it's in-house training or the service you purchase from your email service provider, the expense will be worth the investment.
Email Marketing strategies for franchisees
Franchisees have the responsibility of sending emails to their particular location. As a franchisee, you can't just send any email and expect fantastic results. To benefit from your email marketing to the fullest extent possible, you'll have to be deliberate about defining your campaign goals, growing your list, and welcoming new subscribers.
Define your goals
Defining your email marketing goals means asking and answering the following relevant questions. They'll aid in pointing out any gaps in your current strategy so you can improve on them.
Who are you sending the campaign to?
What's in it for your subscribers?
What action do you want subscribers to take after receiving this email?
How will you measure success?
Grow your list
The next thing to do is to choose an email marketing service. Provide easy signup opportunities on your website, social platforms, events, etc., whenever you interact with your target audience.
Don't request too much information at once. Keep your questions brief. You can always ask for more as customers become more accustomed to your brand.
Your target customers will be more inclined to sign up for your email marketing list if you offer them an incentive.
Welcome new subscribers
It would be helpful to establish a positive rapport with new subscribers and encourage long-term brand loyalty. Endeavor to send welcome emails to your new subscribers right after they signup.
Your welcome email should include a thank you for subscribing and images, animations, and infographics to grab customers' attention.
Use a strong subject line, introduce your brand, tell your story, and follow up on promised offers and content.
Social media marketing
Opening social media accounts, developing an advertising campaign, and implementing it can be simple for other businesses but not that straightforward for franchise businesses.
Roles are shared between the franchisor and the franchisee. What franchisees and franchisors can do with social media should be expressly stated in your franchising agreement.
Roles of the franchisor
The franchisor is responsible for maintaining social media accounts under its official brand on all major networks, including Facebook, Instagram, Twitter, Pinterest, and TikTok.
The franchisor also plays the role of sharing promotions, behind-the-scenes content, and system-wide discounts to attract and engage followers.
Roles of the franchisee
The franchisee has to keep a branded account active on popular social media networks in their location. The franchisee can also advertise storewide offers, local gatherings, deals, and activities relevant to their particular location.
Franchisees should ensure their strategy:
Uses the parent company's brand voice.
Abides by the social media marketing guidelines set forth by the parent company.
Only uses creative and visual elements that the parent firm has approved.
Only advertises promotions and discounts that the parent firm has approved.
You might be interested in reading this: The roles and responsibilities of an advertising agency.
Wrapping Up
Learning the ropes of franchise business advertising for franchise owners is essential to scale growth and drive more conversions.
Franchise advertising can be intricate and complex. It necessitates striking a balance between each location's corporate brand voice and the distinctive brand voice.
To enhance the effectiveness of your campaigns and produce worthwhile conversions, it is essential to understand the franchisee's permits for independent expression and how it relates to the parent firm.
To get the most out of your advertising investment, you'll need a particular franchise marketing plan based on each entity's budget, service offered, seasonality, and amount of competition.
Need advice or help in franchise marketing or advertising?
Read more: