7 Tips To Help Scale Your Digital Marketing in 2020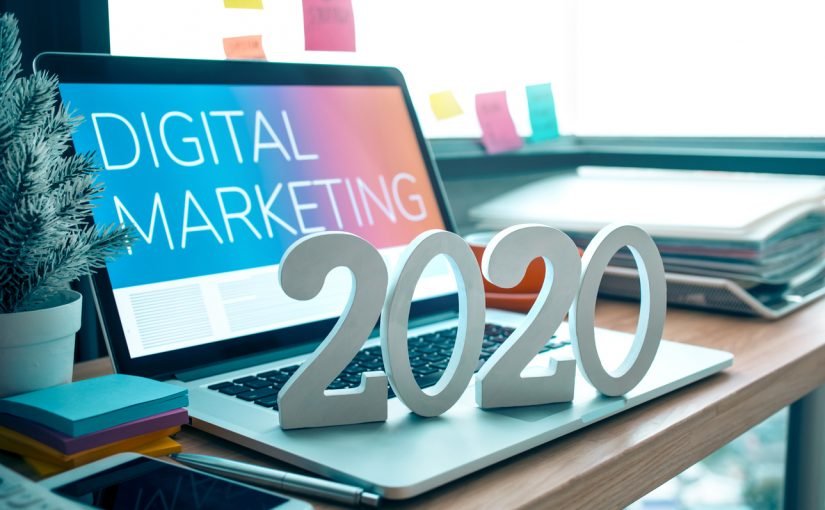 W

hen developing your digital marketing plan for 2020, focus on these strategies

to drive continuous, measurable growth.
---
In 2020, we expect more social media channels to launch, more marketing platforms to be accessible, and more significant changes to happen on social media.
You can use these tips and align them with your marketing initiatives.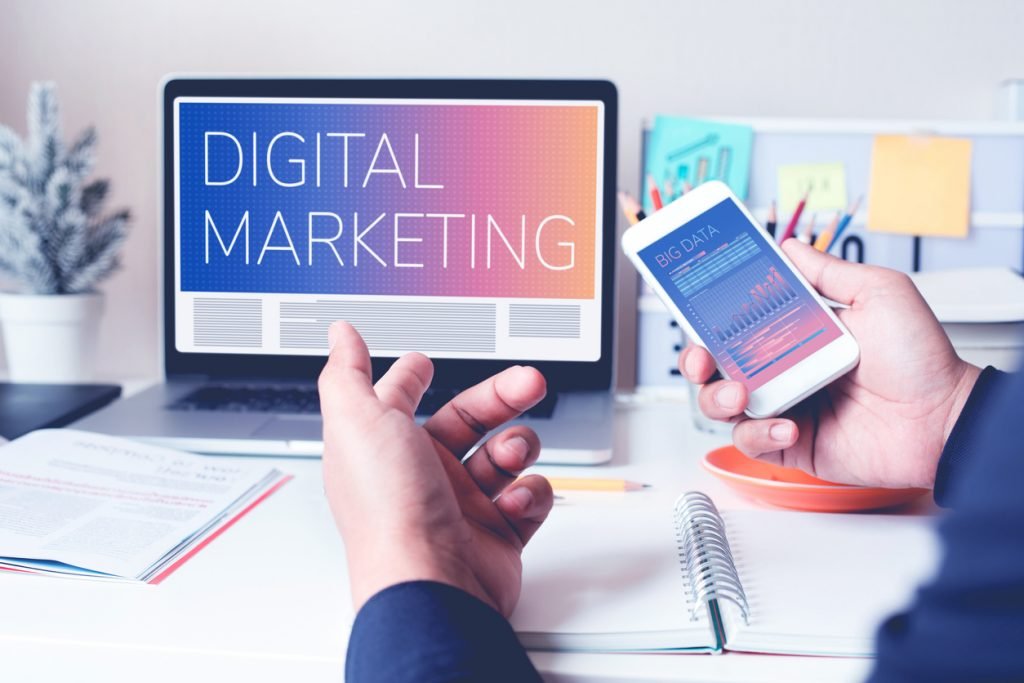 1) Pay Attention To The Shift In Social Media 
– Social media users are not just looking for large communities, but they are seeking relevant ones. Less noise, more genuine engagement.
– This change will give way to the inevitable rise of Dark Social. Social driven by private interactions and private communities on platforms like Messenger, WhatsApp, Instagram DMs, Nextdoor, etc.
– Social media channels like Facebook, YouTube, Instagram, LinkedIn, TikTok, etc. will continue to grow as new members come online, and as current users switch between networks.
2) Reach The Right Customers Through Owned Data & Advertising
– As advertising becomes smarter with the help of Artificial intelligence, more businesses will start to advertise, and advertising costs will increase.
– Advertising and marketing will extend beyond the walls of social media newsfeed to other mediums like Streaming Platforms, Private Networks, and Small Communities.
– Owned-Data such as customer emails and phone numbers will still be essential and the most affordable way to connect with your customers off social.
3) Target The Right Customers
– Your loyalty customers
– Your business' top social media engagers
– Website visitors
– Lookalike customers
– Lookalike social media engagers
– Lookalike website visitors
– Other customers by interest, behaviors or location
4) Use The Right Advertising Placements
– Facebook and Instagram Newsfeed
– Facebook and Instagram Stories
– Facebook and Instagram Sponsored
– Google Search
– Google Display
– Pinterest Sponsored
– Tik Tok
– LinkedIn
– YouTube Ads
– Nextdoor Ads
– Influencer Outreach & Contest
– Streaming Platforms
5) Invest In The Right Tools/Technologies
– Social Listening
– Gain Market or Customer Insights
– Create Ad Spend Efficiency
– Improve Content Marketing Strategy
– New Product Research
– Mitigate Risk and Crisis Management
– Content Creation Tools (for videos, gif, motion graphics, etc)
– Artificial Intelligence
– Chatbots
– Automation (Automation can easily handle certain types of interactions, such as greetings, serving up FAQs, or tracking a package, while freeing up human agents to handle more complex inquiries.)
6) Experiment With New/Different Social Media Networks 
– New Social Media Channels (TikTok, etc.)
– Private Social Media Interactions (WhatsApp, Messenger and Instagram Direct Message)
– Hyper Local Social Media Communities (Nextdoor, WhatsApp Business, etc)
– Get Hyper Focus on User Generated Content
7) Plan For The Future
Prepare your brand and marketing to adopt to new technologies.
– Expand Advertising Reach Through Different Mediums (Streaming platforms, etc)
– Voice Search (Alexa, Siri, etc)
– Augmented Reality
– Virtual Reality
– Enhanced Growth Tracking
This is the perfect time to invest more time on your social media & ad management, deploy more resources, and acquire the right technologies to manage them all.
But more importantly, keep your customer at the center of your marketing efforts, build deeper connections, and ensure that your brand values are reinforced at every touchpoint to reach your goals.
Do you need help planning and launching your 2020 marketing campaigns?