The Ultimate Guide to COVID-19 Emergency Funding AND Marketing: Everything Small Businesses Need to Know
The Ultimate Guide to COVID-19 Emergency Funding and Marketing: Everything Small Businesses Need to Know.
Sociallybuzz wants to help you get relief if your business was affected by COVID-19.
We'll show you how to access the low-interest loans from the SBA, CARES Act loans, how to apply for the $100 million cash grant from Facebook, access the $25 million relief from Yelp and other grants and resources.
Our highest priority is our commitment to support small businesses in every way possible during this crisis.
Even though not comparable, we were there during the 2008 market crash, and we were there to help businesses like Domino's Pizza and Jamba Juice grow their business in 2009-2010 on the brink of the social media rise.
With that in mind, we're expanding our services to help business owners navigate through the sea of resources the government, and other organizations will be committing to help small businesses survive COVID-19.
Before we get to the list of available grants and loans, I want to introduce you to the new marketing book by our CEO and Founder, Andre Kay. We highly recommend that you check it out.
SURVIVING COVID-19: Marketing Relief Book for Small Businesses is now available!
⠀
This book will provide you with a wide range of social media tips, tricks, how to's, and resources to help you start driving sales for your business now. 50% of sales will be donated to charity.
⠀


CLICK HERE TO BUY IT NOW

Want these funding announcements emailed to you right when they're published? Sign up below.
SCROLL DOWN TO SEE THE LIST OF GRANTS AND LOANS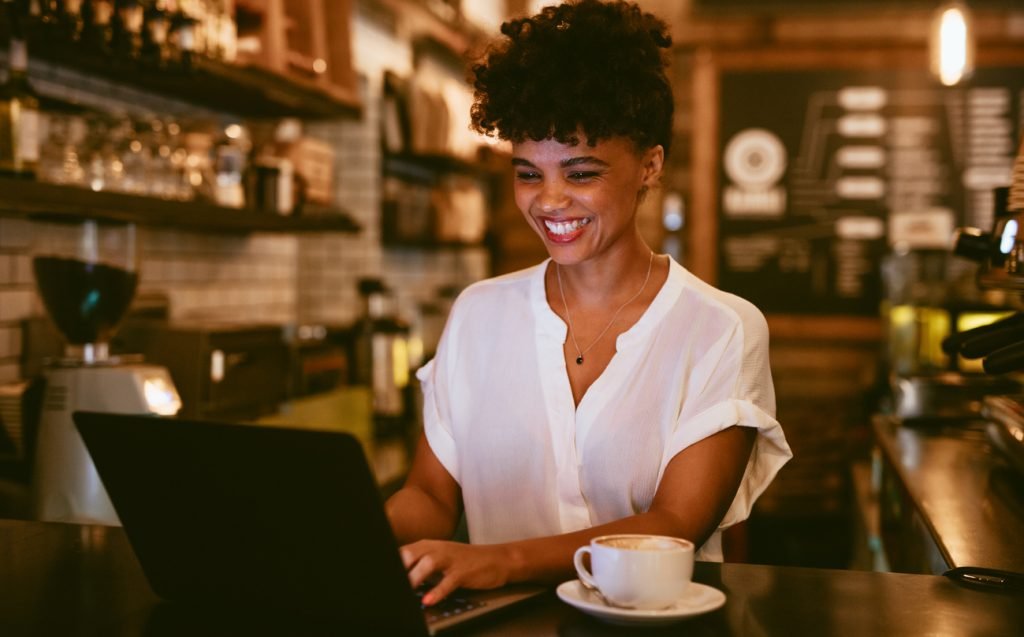 Here are some resources I highly recommend you check out and apply for if applicable:
Updated 11/28/2020
This holiday season, eBay is giving back to the small businesses that power America. eBay is awarding more than $500,000 in grants and education resources to help small businesses stay up and running online and secure their future into 2021 and beyond. 
50 eBay small business sellers will receive grant packages of $10,000, including cash, eBay credits, coaching through eBay Seller School, and more. Apply by sharing how you would invest the grant to grow your business online. 
Updated 6/13/2020
APPLY NOW: LISC Small Business Relief Grants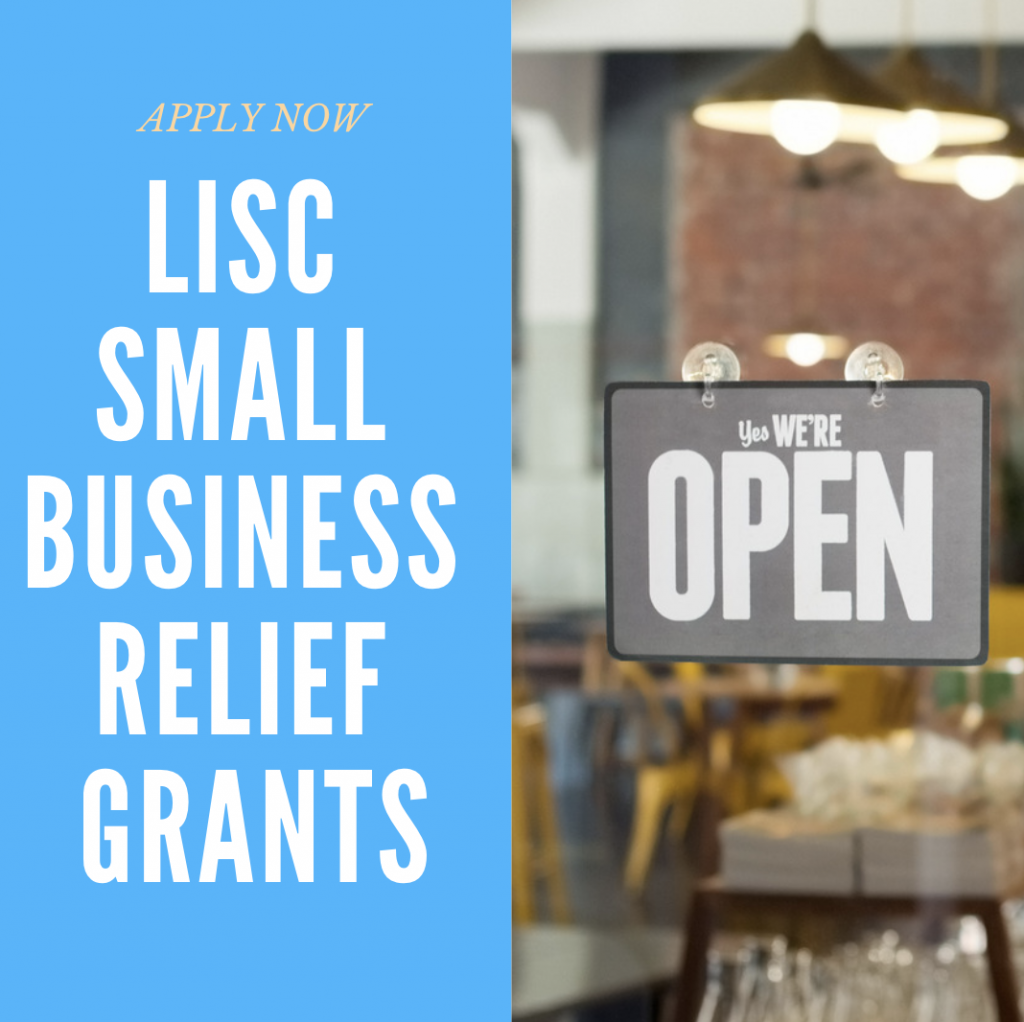 IMPORTANT: Round 4 application period is now open. All applications must be submitted by Wednesday, June 17th at 11:59 PM ET.
Thanks to support from a variety of funders, LISC is providing grants to small businesses, to help them keep functioning and remain vital facets of their local economies through this challenging period. 
They are in the fourth round of accepting grant applications, which is made possible with the generous support of Lowe's and Truist. 
Interested businesses can apply for a grant here.
APPLY NOW: $10,000 PayPal Empowerment Grants for Black Businesses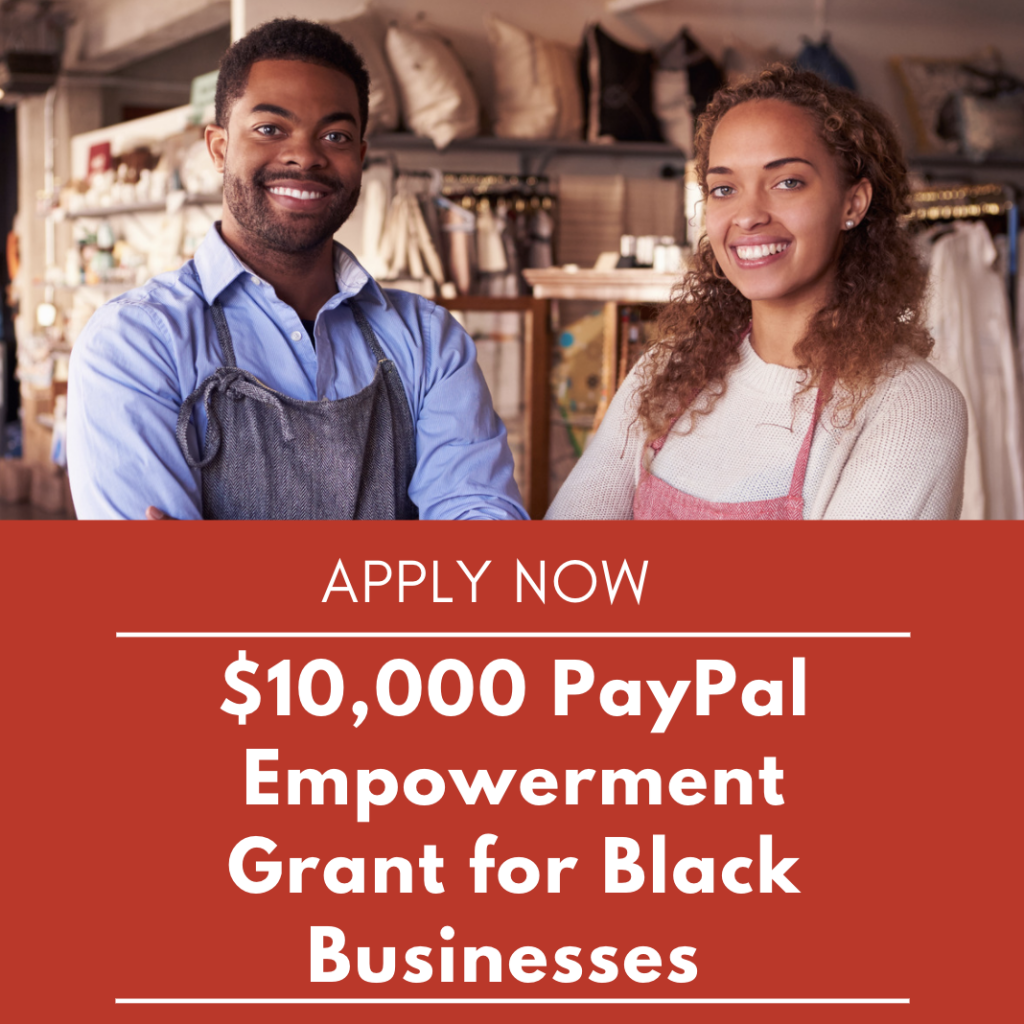 IMPORTANT: Application closes Saturday, June 13th at 3 PM EDT.
$10 million fund for empowerment grants to Black-owned businesses impacted by COVID-19 or civil unrest. These grants will provide direct support to business owners to cover expenses related to stabilizing and reopening their businesses. The fund will be managed in partnership with Association for Enterprise Opportunity, a leading national nonprofit expanding economic opportunity for Black entrepreneurs through its Tapestry Project. Interested businesses can apply for a grant at aeoworks.org/paypalgrant/
The Red Backpack Fund is Giving 1,000 Grants of $5,000 each to Female Entrepreneurs in the U.S.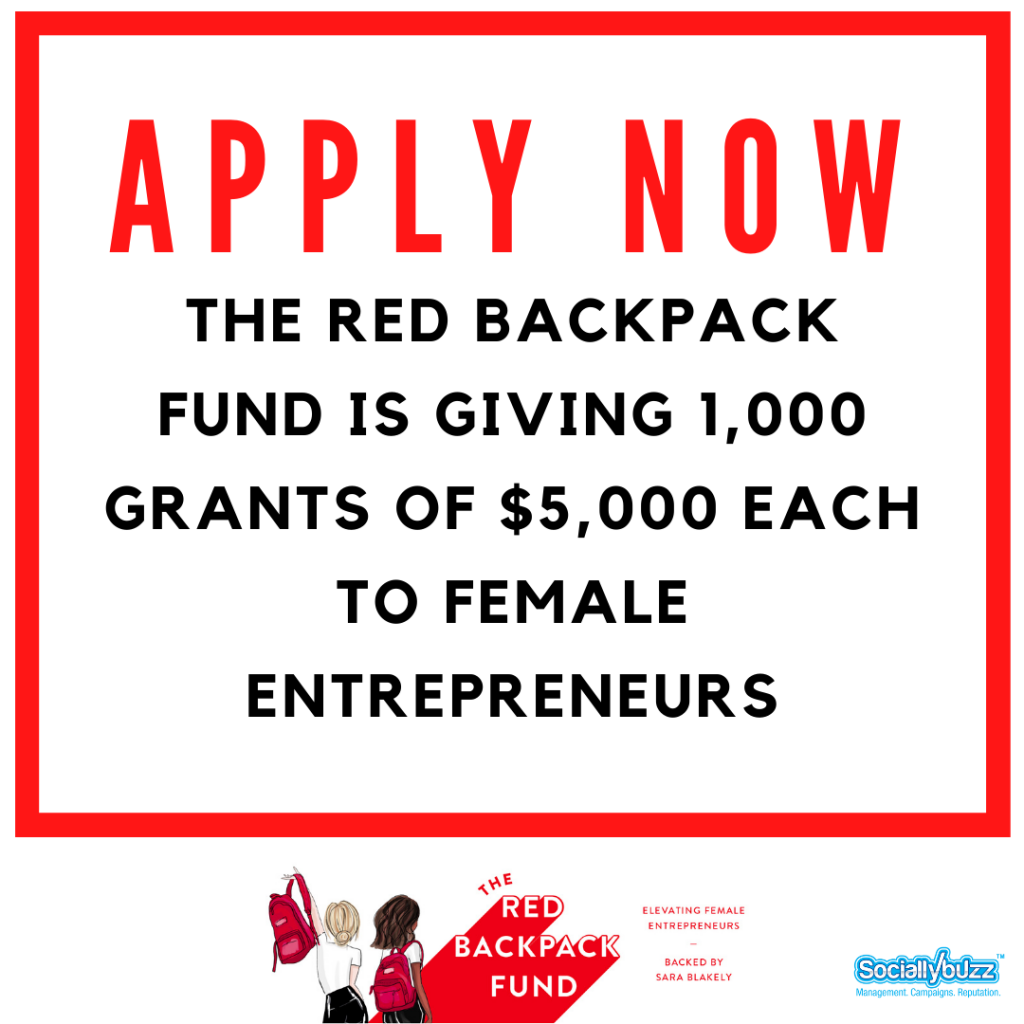 The Red Backpack Fund is an initiative started by The Spanx by Sara Blakely Foundation. The foundation donated $5 million to GlobalGiving to establish The Red Backpack Fund. GlobalGiving will be making at least 1,000 grants of $5,000 each to female entrepreneurs in the U.S. to help alleviate the immediate needs and support the long-term recovery of those impacted by this crisis.
Thanks to MasterClass's generous donation, all 1,000 women will also receive a free annual All-Access Pass to all 80+ MasterClass instructors, including Sara Blakely's class on entrepreneurship, to provide mentorship to recipients during this time. START YOUR APPLICATION NOW
Yelp Foundation and GoFundMe Announce $1M in Donation Matching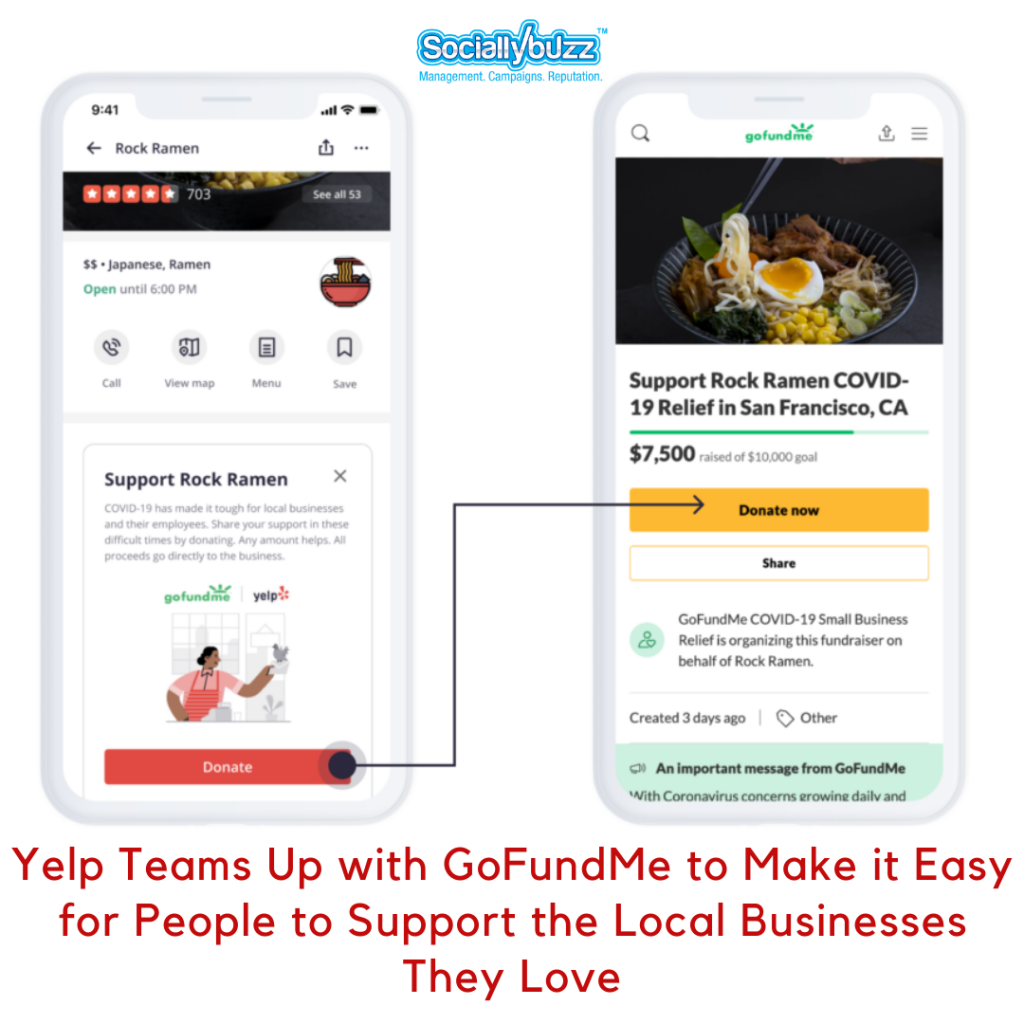 On the heels of their announcement of $25 million relief for local businesses, Yelp is announcing a partnership with GoFundMe, the world's largest social fundraising platform, to provide a fast and simple way for independent businesses to start fundraisers and accept donations through their Yelp pages. LEARN MORE
Hiscox Pledges $2 Million to Support the Small Business Community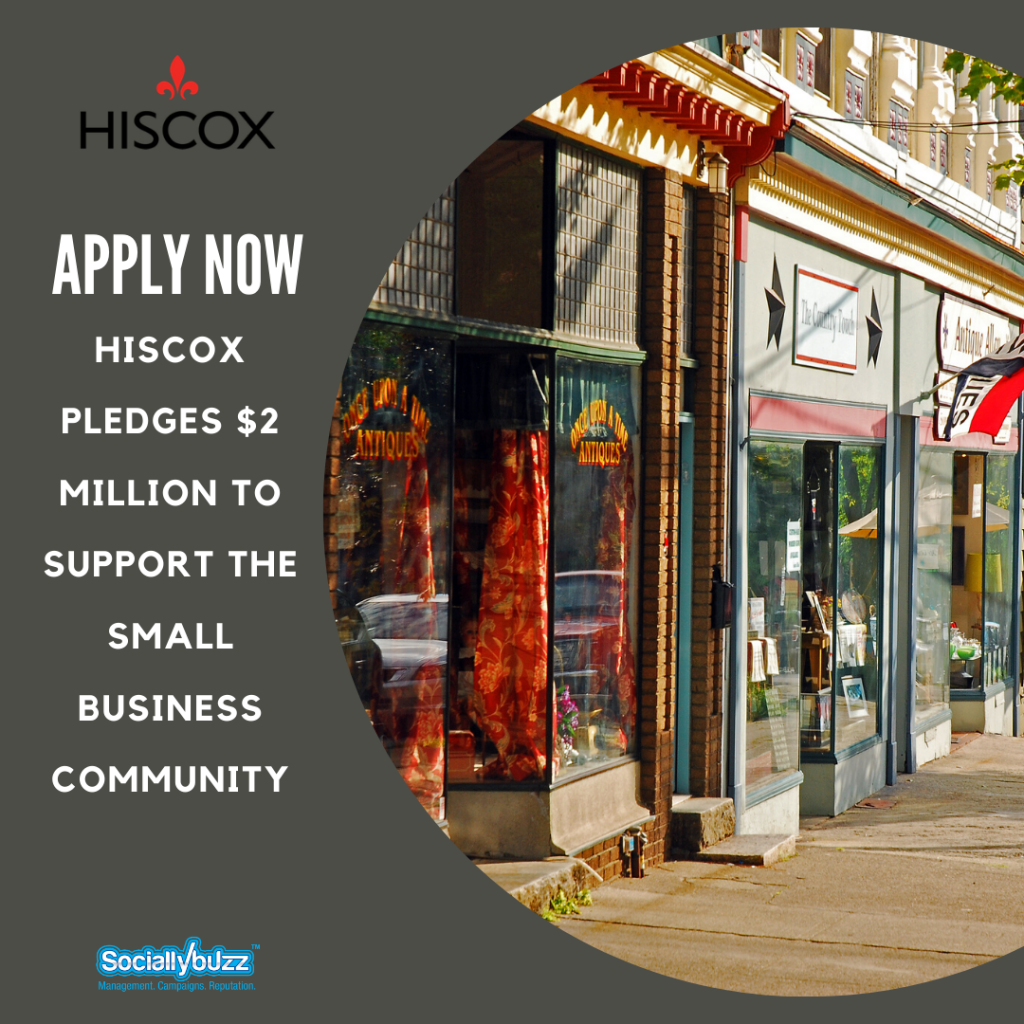 Hiscox has pledged $2 million to support small businesses now, when it is most needed. The support is made through the Hiscox Foundation USA, a non-profit corporation which supports social and humanitarian initiatives, and will go to established organizations that are providing support to businesses in the wake of COVID-19. APPLY NOW
Facebook's Small Business Grants Program Is Now Accepting Applications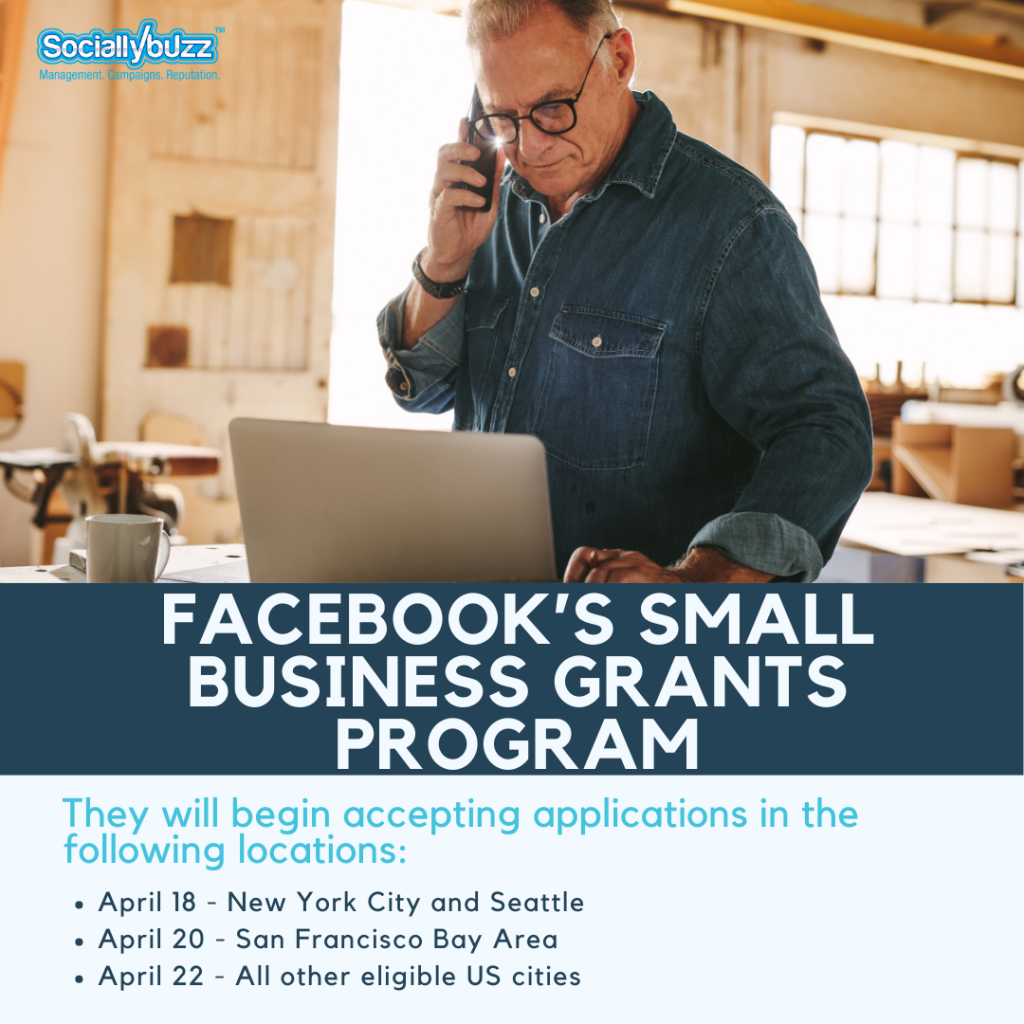 Facebook is offering a $4000 grant for recipients in the US ($2500 cash, $1500 in optional ads credits) to help during this challenging time. APPLY NOW
The Save Small Business $5000 Grant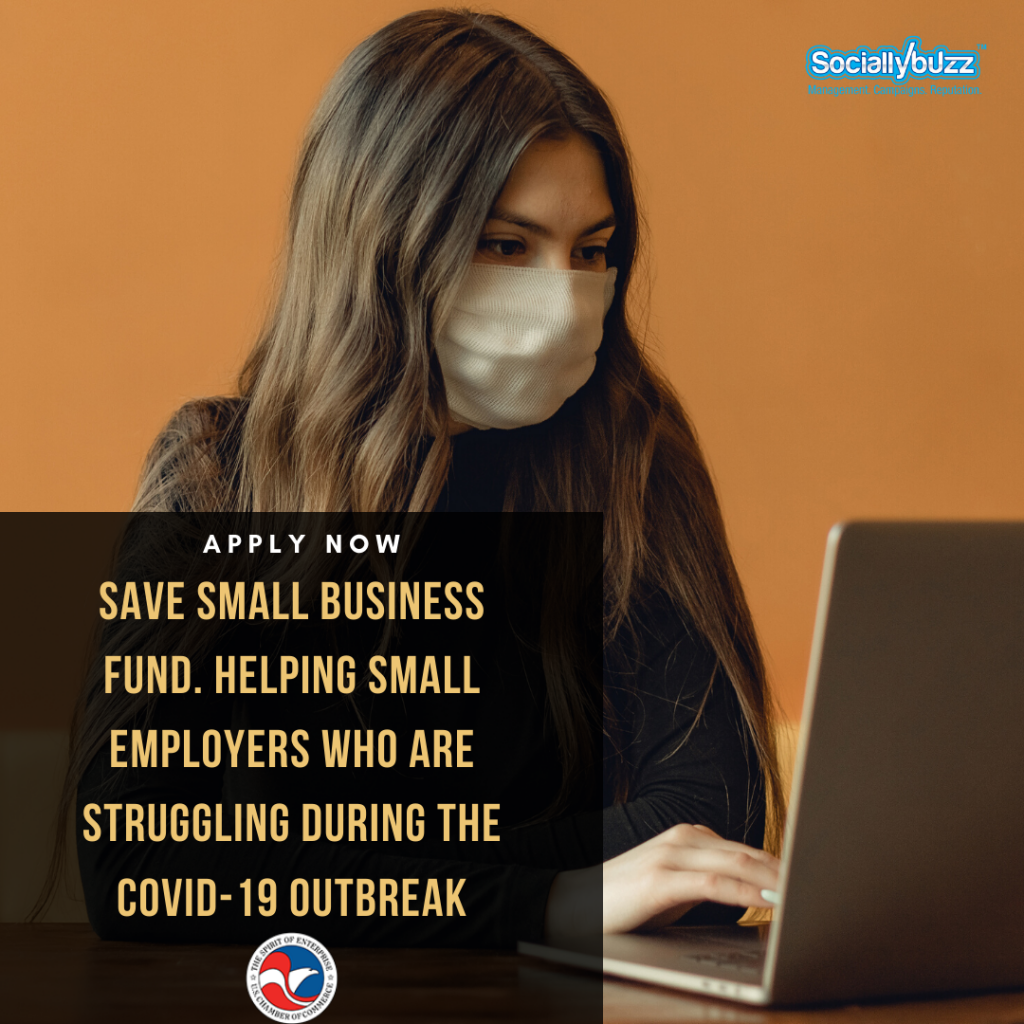 We know you're facing multiple challenges right now, and every dollar counts.
Funded by corporate and philanthropic partners, the Save Small Business Fund is a collective effort to provide $5,000 grants to as many small employers as we can. We hope these supplemental funds will help you get through the next days and weeks.   
Grants will be awarded weekly until all funds have been used. Once the grantee has been notified and submitted payment information that meets compliance checks, it will take 3-5 days to process the payment. APPLY HERE.
Verizon and LISC Come Together to Support Small Businesses with COVID-19 Recovery Fund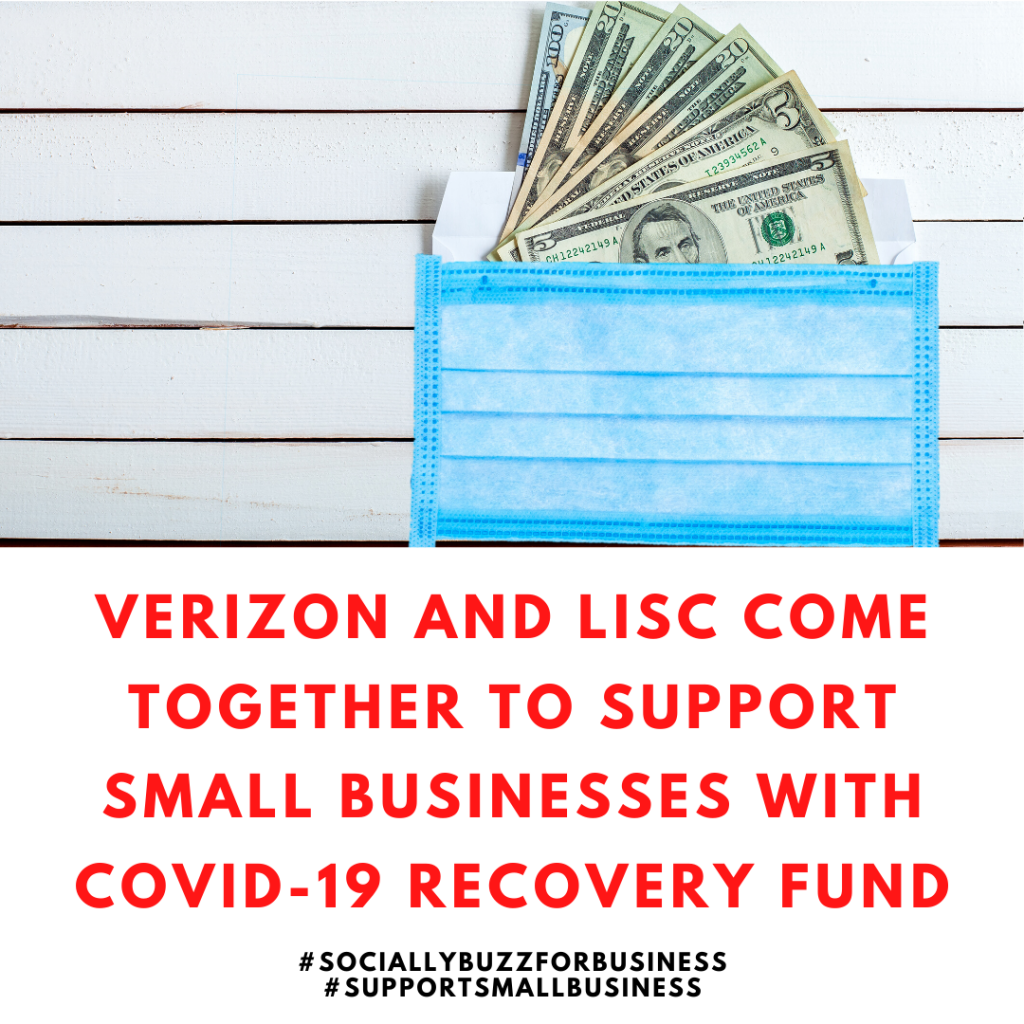 Thanks to a $2.5 million investment from Verizon, LISC is offering grants to help small businesses fill urgent financial gaps until they can resume normal operations or until other more permanent financing becomes available.  Learn More Here.
Google: $800+ Million to Support Small Businesses and Crisis Response.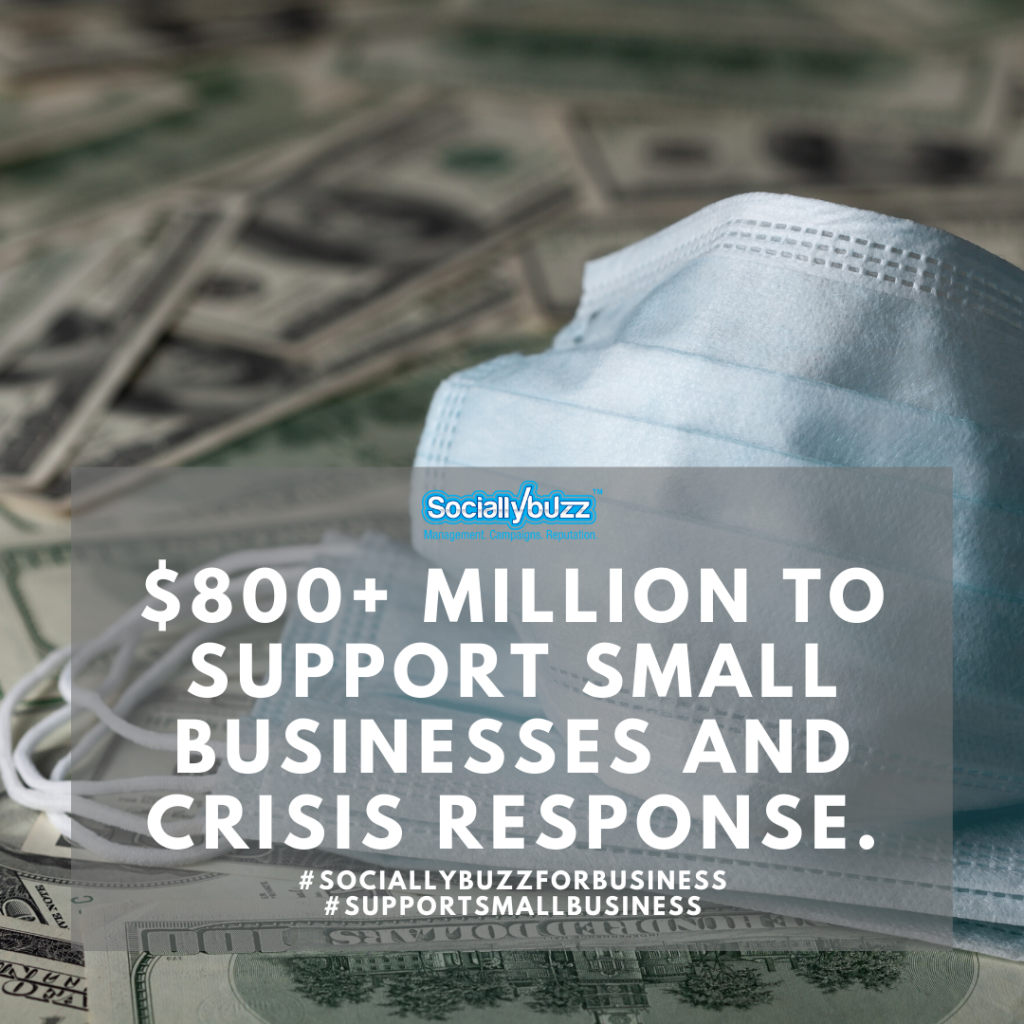 As the coronavirus outbreak continues to worsen around the world, it's taking a devastating toll on lives and communities. To help address some of these challenges, today we're announcing a new $800+ million commitment to support small- and medium-sized businesses (SMBs), health organizations and governments, and health workers on the frontline of this global pandemic. Learn More Here.
Coty Professional Beauty $200k Fund to Support Stylists and Manicurists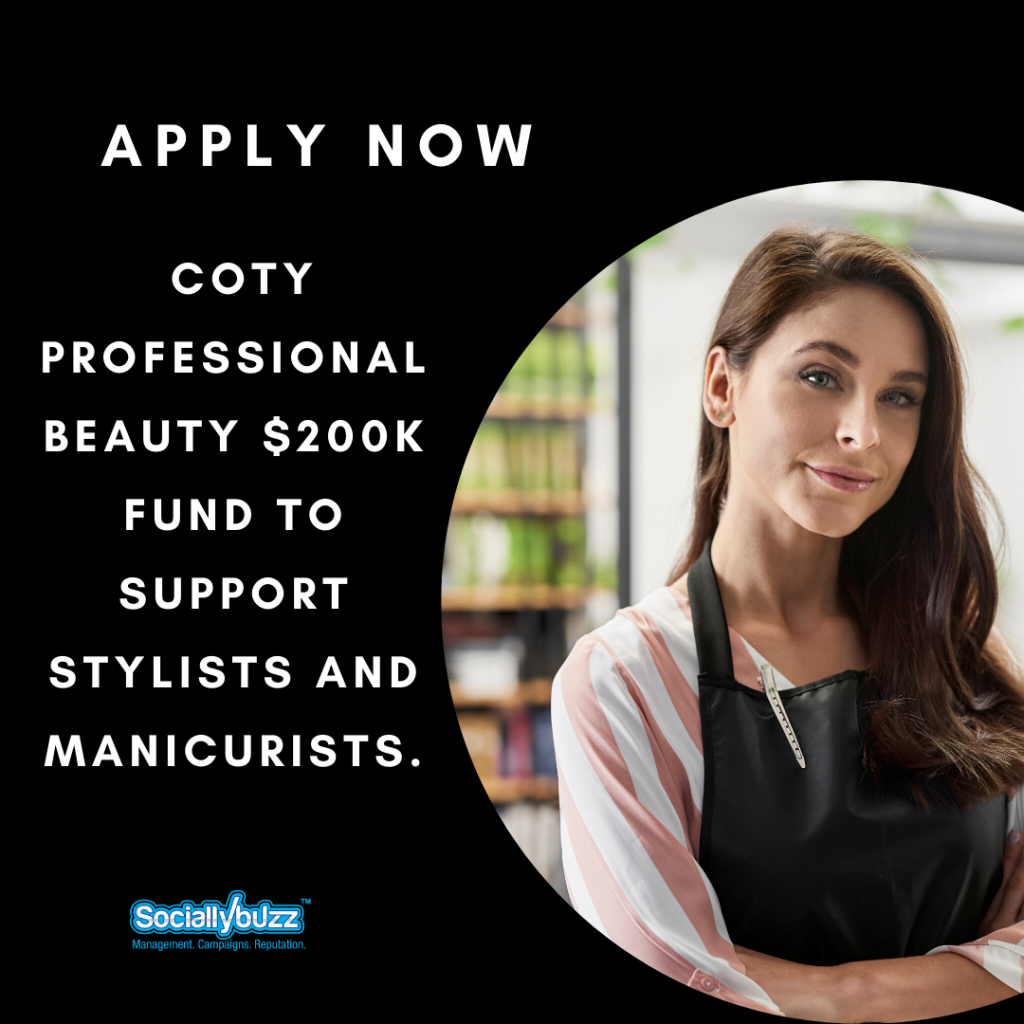 Coty Professional Beauty is deeply committed to helping pros during this challenging time of uncertainty. In an effort to lessen the burden, the company has established a $200k fund to support stylists and manicurists through the Hairdressers at Heart program, awarding up to $1,000 per cash grant that can be used at their discretion. All licensed beauty pros are eligible, and funds will be awarded on a rolling basis starting on April 13 until all funds are gone. Apply Here.
SheaMoisture's $1 Million Fund – Funding for Small Minority and Women of Color-owned Businesses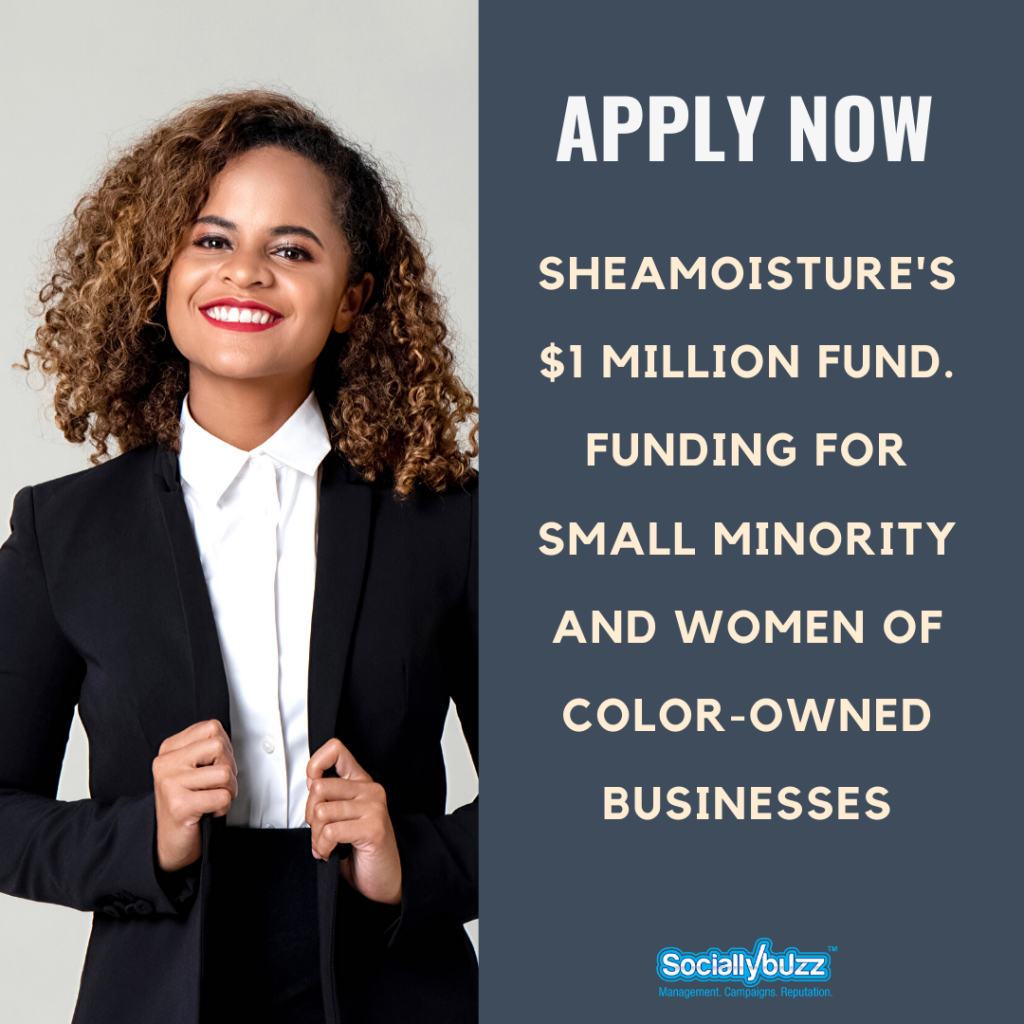 With SheaMoisture's $1Million Fund, small minority and women of color-owned businesses will be able to apply for funding under different initiatives. This list will continue to be updated as opportunities are available. Online applications will be available starting April 8, 2020. Apply Here.
Restaurant Strong Fund – $1000 Grant for Restaurant Employees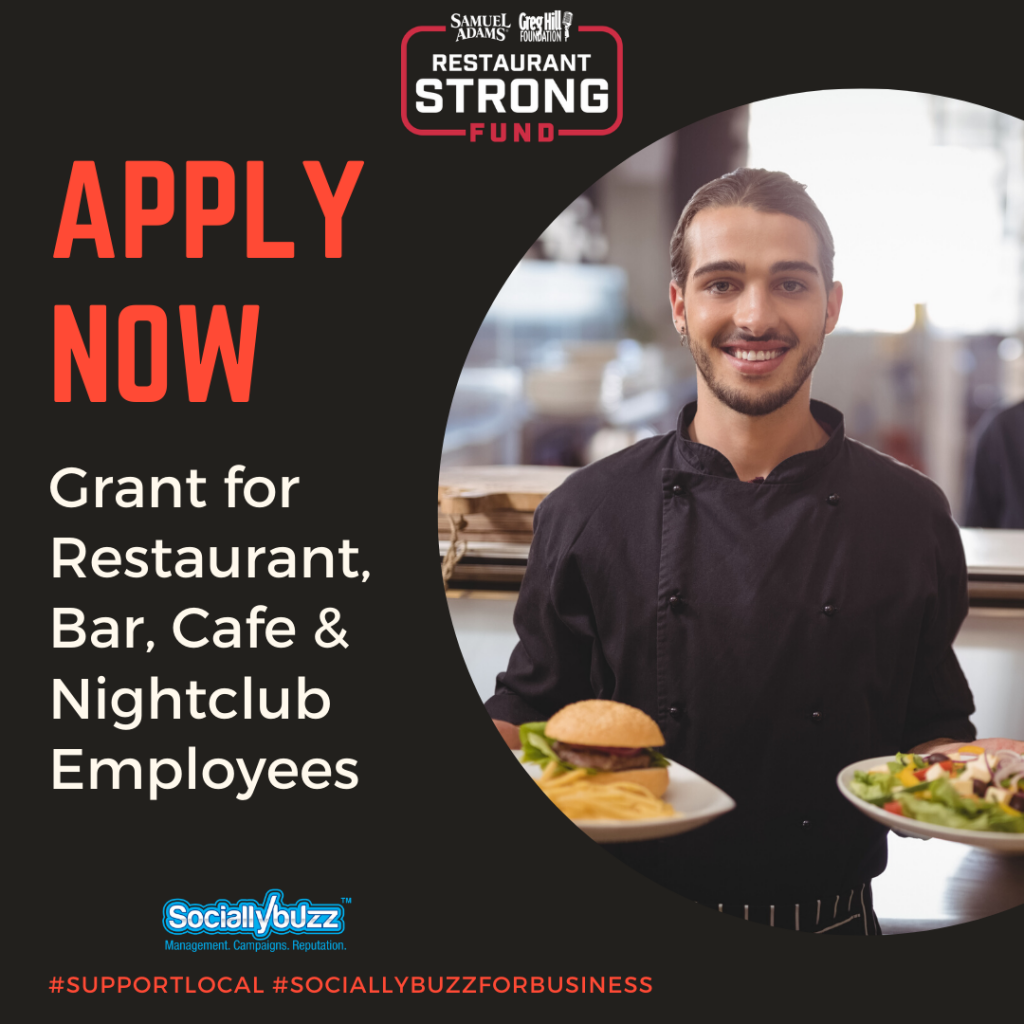 Samuel Adams and The Greg Hill Foundation are bringing the successful Restaurant Strong Fund to 20 total states to aid the restaurant workers impacted by the Covid-19 closures. 
The Restaurant Strong Fund will provide $1,000 grants to eligible hospitality industry workers. Learn more here and Apply here.
$100 Million Cash Grant From Facebook
Facebook will begin taking applications in the coming weeks. In the meantime, you can sign up to receive more information when it becomes available. Read more CLICK HERE
$25 Million Relief From Yelp
These relief efforts are available to small, independently owned restaurant and nightlife businesses and franchisees in the U.S., Canada, the U.S. Virgin Islands, and Puerto Rico with fewer than five locations. CLICK HERE to read more and see if you qualify.
Emergency Bridge Loans
Check with your specific state to see if they are offering Bridge Loans.
For example, the Florida Small Business Emergency Bridge Loan Program is currently available to small business owners located in all Florida counties statewide that experienced economic damage as a result of COVID-19.
These short-term, interest-free working capital loans are intended to "bridge the gap" between the time a major catastrophe hits and when a business has secured longer-term recovery resources, such as sufficient profits from a revived business, receipt of payments on insurance claims or federal disaster assistance.
Alabama

:
Arkansas

:
California

:
Colorado

:
Delaware

:
Florida

:
Georgia

:
Illinois

:
Kansas:
Louisiana:
Maryland:
Massachusetts:
Michigan
Minnesota:
Missouri
Nebraska
New Mexico
New Jersey
New York
Oregon
Pennsylvania
Utah
Washington
Wisconsin
Coronavirus Aid, Relief, and Economic Security (CARES) Act Stimulus relief for small businesses
CARES Act can support small businesses through the Paycheck Protection Program (PPP) and through an expanded form of SBA's Economic Injury Disaster Loans (EIDLs).
Here is an overview of the difference between the two relief loans available through the CARES Act:
The Small Business Association 
(SBA) is offering disaster assistance loans up to $2 million for small businesses affected by COVID-19. These low-interest loans are available to businesses that have sustained "substantial economic injury" due to the spread of the virus. Read more here to determine if your business is eligible.
Social Opportunity Fund
Specializes in money lending to small businesses owned by women, immigrants, and people of color, is soon launching a coronavirus relief fund. It will provide grants and low-interest rate loans to business owners. Read about it here and stay tuned for more information.
James Beard Foundation 
Providing micro-grants to independent food and beverage small businesses in need through their Food and Beverage Industry Relief Fund. Read more here.
JPMorgan Chase
JPMorgan Chase is committing $8 million to assist small businesses in U.S., China, and Europe. Read more here.
Lowe's 
Lowe's is committing $3 million to supporting local small businesses, particularly skilled trade professionals, to continue to operate through the current conditions. Read more here.
Jewish Free Loan Society 
Jewish Free Loan Society is granting no-fee and interest-free loans for businesses in the LA area that have been impacted by the coronavirus outbreak. Read more here.
Payroll Tax Deferrals
The recently signed CARES Act provides for payroll tax deferrals. Under the Act, companies will be able to defer the 6.2% employer portion of Social Security tax for the period starting March 28 through December 31, 2020.
This deferred tax amount will then be paid back over 2021 and 2022. (We expect further guidance on the mechanics within the next week and will provide updates as details come in.)
Social Media Tips/Tricks/Hacks To Drive Sales
We'll make sure you are using best practices on Google, Yelp, Facebook, etc. to keep your business active even during your downtime.
We'll show you how to use a combination of Facebook Ads, Instagram Ads, Google Ads, Yelp Ads, Retargeting Ads, Custom Audiences, and Relevant Brand Content to drive SALES.
CLICK HERE to schedule a time, and we'll personally get a custom plan started for your business today.
Set-up or Expand Your Delivery Services (Ubereats, Postmates, Grubhub, DeliverDudes, etc).
Work with delivery services to offer promotions to incentivize customers to order from you.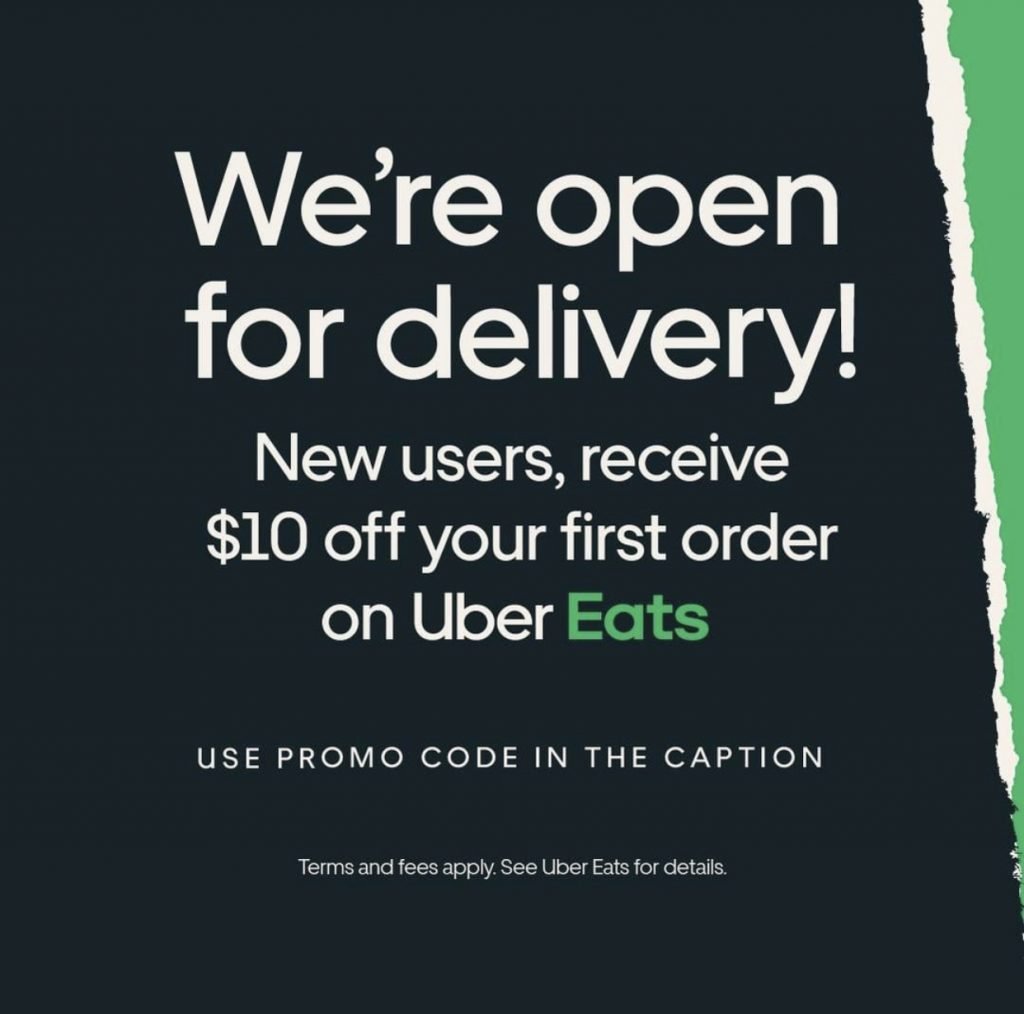 Conclusion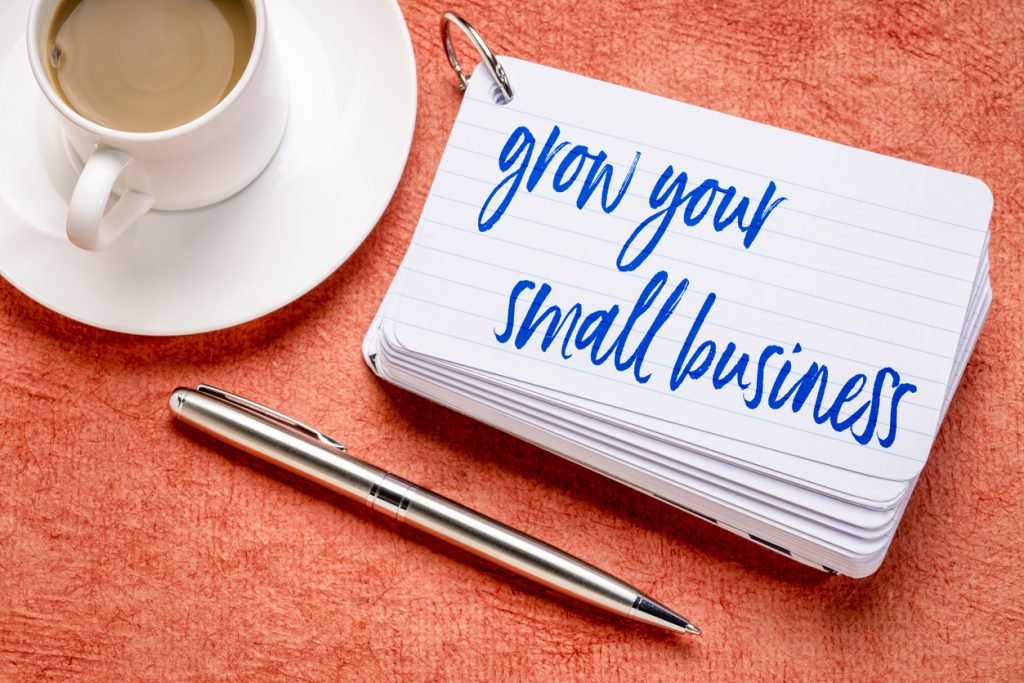 I've personally been through the recession as a business owner and survived. This was before having access to all these funding, advanced marketing technologies and social media channels at the tip of our fingertips.
Still Need Help?
CLICK HERE to schedule a time, and I'll personally get a custom marketing plan started for your business today. I'll send you additional links, info, resources, and access to everything you need to get through this crisis.
ABOUT SOCIALLYBUZZ
Sociallybuzz launched in 2009 based out of Fort Lauderdale, Florida, is a Social Media Management, Advertising, and Reputation Management Company. We exist to help businesses grow using social media, data, and advertising.
For more information, visit http://www.sociallybuzz.com.
Resources: U.S Chamber of Commerce, The Helm, Forbes, SBA