The Top Two Proven Methods To Sell More Franchises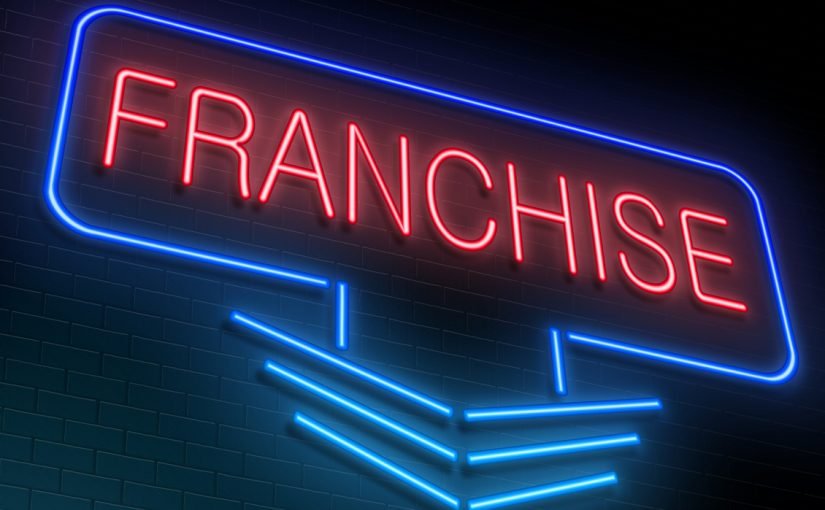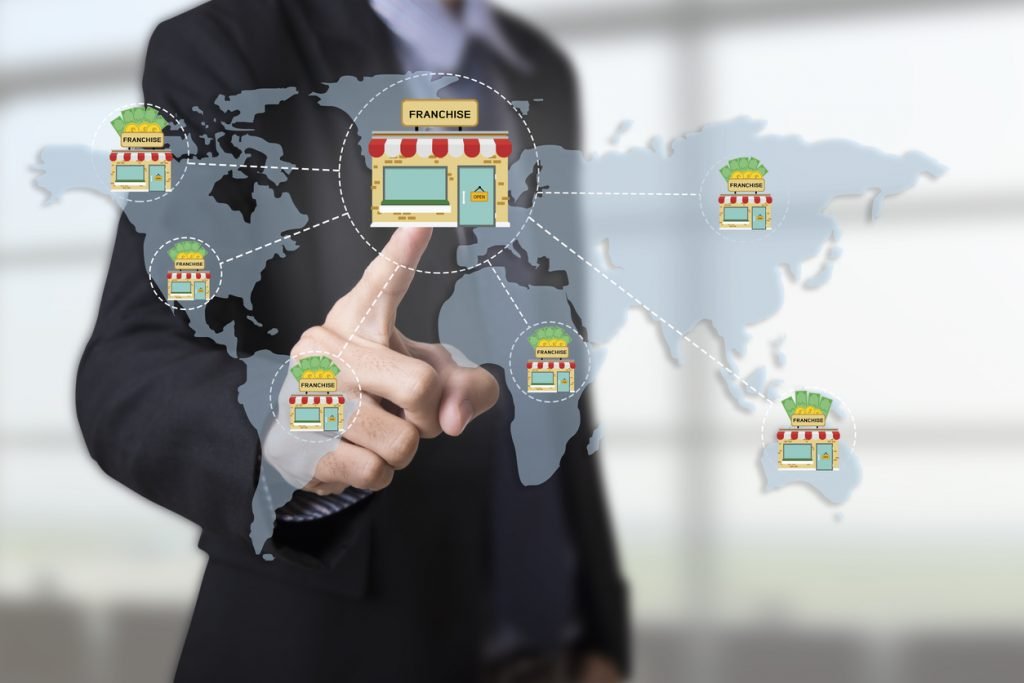 The franchise industry continues to experience extraordinary growth worldwide, and every franchisor wants to be that next big success story by selling more franchises and growing to thousands of units.
Aside from delivering amazing products, world-class customer service and the ability to adapt to innovation, the number one goal for every franchisor is to successfully scale their franchise model.
The only way to do that is to acquire new franchisees to invest in their franchise concept. Being in the industry, you already know there are many ways to acquire new franchisees, from working with franchise consultants to marketing your opportunity.
Most franchisors don't have the resources to try all the different options to figure out what might be the most effective and successful way to acquire the most qualified leads, so we wrote this article to save you hundreds of thousands of dollars and most importantly your valuable time.
We have been helping franchisors with lead generation advertising for the last ten years, and after testing out many franchise lead marketing strategies, we found the secret combo formula to successfully market your franchise opportunity and acquire qualified franchise leads.
We've personally used one part of this strategy to help franchisors close up to 50 new franchise agreements in one year, and we've also seen how effective the other piece of the formula has helped thousands of franchisors successfully scale their business to become some of the most respected franchise brands in the world.
These are by far the Top Two Proven Methods to generate the most qualified leads. Perhaps you have engaged in both of these strategies at some point in time, but executing them the right way to drive long term results is the hardest part. That is what we'll show you how to do in this article.
Here are the Top Two Proven Methods To Sell More Franchises.

1) Exhibit at Franchise Expos

The first important thing is to exhibit at the right franchise expos. Franchise expos that have a great track record and credibility to drive highly qualified people to meet you face-to-face. One group that comes to mind is the MFV Expositions/Comexposium conferences.
For over 25 years, MFV Expositions has been bringing franchise concepts together with the most qualified entrepreneurs seeking to own their own business. Their expos like the International Franchise Expo, and their South, West, Chicago, and Houston shows have significantly helped franchisors expand their brand with face-to-face opportunities.
I like their expos because they feature franchises from every industry and every investment level. They provide comprehensive educational programs to help attendees decide what franchise option is best for them, and guide them through the process with information on financing options, legal issues and more. These are the things that will attract the best of the best leads that will visit your booth at their shows.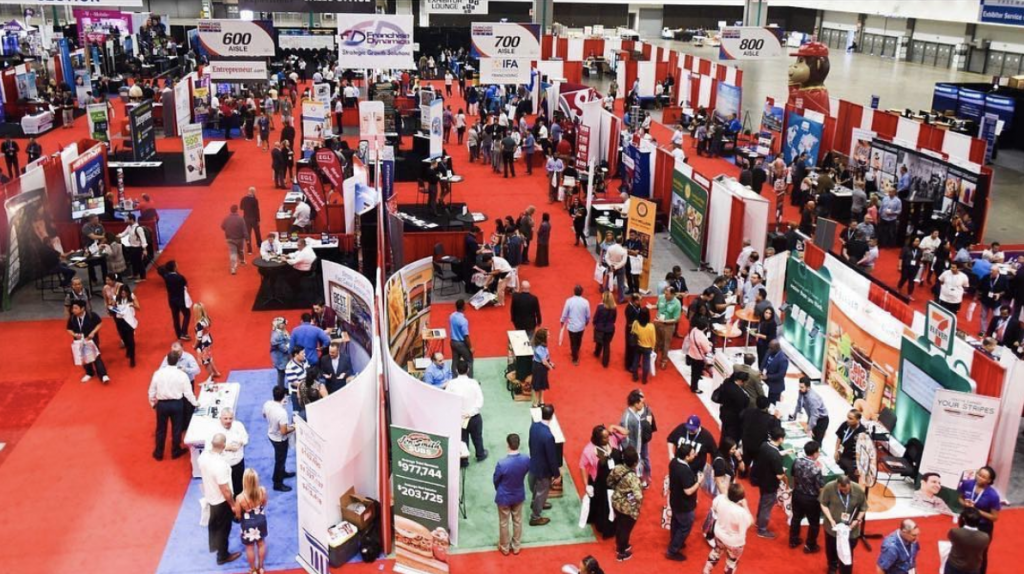 A few of the ways you can benefit from exhibiting:

Exposure: Engage with visitors pre-show, onsite and post-show through their marketing vehicles
Generate New Leads: Thousands of qualified candidates travel to attend the Franchise Expo Chicago in search of the opportunity to be new franchisees, master franchisees, area developers, multi-unit owners, and more.
Press coverage and Investor Visibility: Media and press I've seen in attendance at these expos have included The Entrepreneur Media, Franchising World, Wall Street Journal, Franchise Times, Global Franchise Magazine, Franchising USA, Fox News, NBC and more local and national media outlets. You can utilize the show to expand your brand message through these and other media outlets.
2) Use Facebook To Run Lead Advertising Campaigns.
Facebook lead ads allow advertisers to collect information from prospects directly from Facebook or Instagram ads. Facebook lead ads make the lead generation process easy.
Prospects can simply tap your ad and a form pops up—it's already pre-populated with their Facebook contact information and ready to be sent directly to you. With just a few taps, they can get the information they want, and you generate a qualified lead for your franchise.
But before you run off and start creating ads, there are a few critical things that need to be done before attracting highly qualified leads.
1.Target the right audience
It doesn't matter how visually appealing your ad looks, or how amazing your franchise concept is. You still need to put your opportunity in front of the right people.
The best way to do that is to create lookalike audiences from your current franchisees, lookalike audiences from your franchise website visitor via Facebook pixel or use interest targeting intersects to reach the ideal prospect.
You can start by using the targeting info that Facebook allows. You need to know what your ideal target audience has in common and who would your franchise opportunity be great for. For example, do they read the Wall Street Journal or Entrepreneur magazine, do they fall in the top 5% of household incomes or are they a veteran.
2. Craft the right creative and messaging of your lead ads
Now that you have the right audience, you need to show them a well-crafted ad that will stop them while they are scrolling through Facebook and Instagram. The best ads should attract them visually through photos or videos of your franchise concept, and informationally by the headline and messaging on that ad.
3. A/B Test
To create effective ad campaigns that deliver real results, you must test multiple variants on all aspects of your creatives as well as different demographic targets.
You should also create and test multiple versions of your ads. Making new experiments to test can increase your returns on advertising up to 100%.
4. Optimize Your Ad Campaigns
Based on the results from the campaign, identify what's delivering results and what's not with a side-by-side comparison. Test the winning ads, and remove the losing ads. Then test again!
5. Get your leads instantly
As potential prospects fill out your lead form on Facebook, you should have the ability to call, email, or text the leads as soon as they come in. Since Facebook don't provide an easy way to get your leads to you instantly, you can use a lead ad sync app to get instant notifications of your leads.
6. Retarget Your Lead Form Engagers
Using Facebook you can create an audience of people who opened or completed a form in your lead generation ad.
For example, you can create a separate retargeting ad campaign to include video testimonials and articles to reach people who completed the lead form or a separate ad for people who clicked on the form but didn't complete it.
7. Develop A Website Funnel
If you want to successfully convert your leads to a signed agreement, having a dynamic website funnel is absolutely critical.
Create a plan outlining how your leads will get from your ad campaign to your CRM, FDD, discovery day and eventually to a fully signed and funded franchise agreement.
For example, if a lead does not respond, what do you do next? Will they receive an email with testimonials from current franchisees? What is your follow up strategy? If you cant reach them by email, do you call or send a text? How many touchpoints before you stop contacting them? All those questions need to be answered and turned into a funnel.
This strategy should be fully defined before launching your campaign.
TIP: We use Constant Contact to send emails. You can try them for free here.

BONUS:
Now that you know which expos to exhibit to get the most qualified face-to-face leads, and also the most effective advertising strategies to use to sell franchises on Facebook, I'll explain how you use both methods to enhance your franchise sales effort.
While at the expo, make sure to collect information, such as emails and phone numbers from everyone you meet with. After the expo, contact those leads to start pushing them through the funnel. Use a spreadsheet to add all the emails and phone numbers of the leads that you believe are the most qualified.
Once that list gets to 100, take that sheet and upload it to Facebook to create a custom audience.
Facebook will let you know that out of the data you uploaded a percentage of them are users on the platform. The next step is to create a lookalike audience of those users to now run a lead generation campaign. It's critical that you do not create lookalike audiences of data that you're not familiar with or that you have not vetted yourself. Because if you feed Facebook bad data, they will create a lookalike of bad audiences.
That's how you use exhibiting and Facebook ads to sell more franchises.
I know that was a lot of information, but if you're serious about scaling your franchise concept, you need to invest in your marketing efforts to attend more franchise expos and run more strategic Facebook lead generation ads.
If you need someone that can hold your hand through the process, complete this form right now for a FREE CONSULTATION.
We'll evaluate your current franchise lead generation marketing plan or create a new plan that will start generating leads for you within 48 hours that will help you to sell more franchises.
CLICK HERE TO GET A FREE CONSULTATION TODAY
ABOUT SOCIALLYBUZZ
Sociallybuzz launched in 2009 based out of Fort Lauderdale, Florida, is a Social Media, Advertising, and Reputation Management Company. We exist to help franchises grow using social media, data, and advertising.
Recognized as one of the Best Entrepreneurial Companies in America, Sociallybuzz was named the Top Marketing Agency to help Franchises strive by Entrepreneur Magazine.
For more information, visit http://www.sociallybuzz.com.
SPONSORED:
Sign up for Quickbooks today to 50% off and a $50 Visa® Card to help with your business needs when you sign up!