MUST READ: If You Have a Facebook Page For Your Business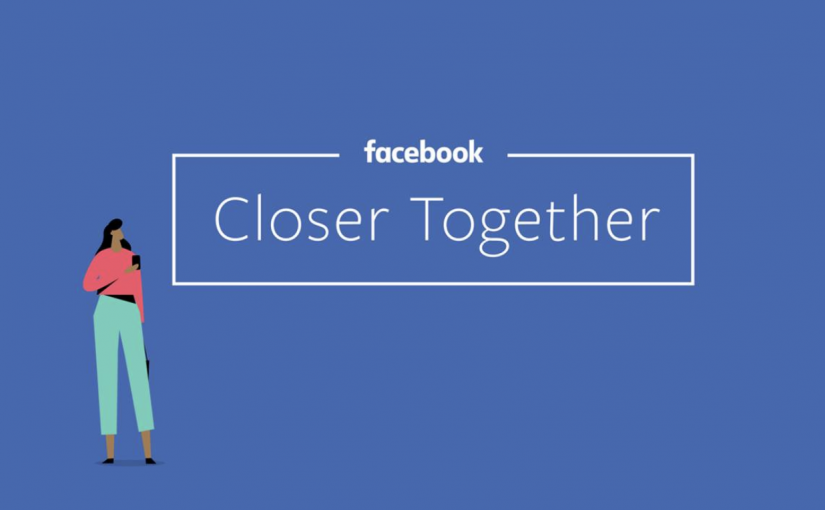 "Facebook is making a significant update to its news feed by demoting posts from businesses and brands. Facebook users will see more posts from friends and family and less from your business"
If you haven't heard the news, then you will want to stop what you're doing and read this in its entirety. To make this as easy as possible to understand, we'll do this post in a Q&A format.
Q: What is the update/change?
Facebook Answer: Today we use signals like how many people react to, comment on or share posts to determine how high they appear in News Feed. With this update, we will also prioritize posts that spark conversations and meaningful interactions between people.
Q: How will they accomplish this?
Facebook Answer: To do this, we will predict which posts you might want to interact with your friends about, and show these posts higher in the news feed. These are posts that inspire back-and-forth discussion in the comments and posts that you might want to share and react to – whether that's a post from a friend seeking advice, a friend asking for recommendations for a trip, or a news article or video prompting lots of discussions.
We will also prioritize posts from friends and family over public content.
Q: What does this mean for Pages and public content?
Facebook Answer: Because space in News Feed is limited, showing more posts from friends and family and updates that spark conversation means we'll show less public content, including videos and other posts from publishers or businesses.
Q: How will this affect my business?
Facebook Answer: As we make these updates, Business Pages may see their reach, video watch time and referral traffic decrease. The impact will vary from Page to Page, driven by factors including the type of content they produce and how people interact with it. Pages making posts that people generally don't react to or comment on could see the biggest decreases in distribution. Pages whose posts prompt conversations between friends will see less of an effect.
Q: Can people still see posts from the Pages they follow at the top of News Feed?
Facebook Answer: Yes. People who want to see more posts from Pages they follow can choose 'See First' in News Feed Preferences to make sure they always see posts from their favorite Pages.
Q: What types of Page posts will show higher in News Feed?
Facebook Answer: Page posts that generate conversation between people will show higher in News Feed. For example, live videos often lead to discussion among viewers on Facebook – in fact, live videos on average get six times as many interactions as regular videos. Many creators who post videos on Facebook prompt discussion among their followers, as do posts from celebrities. Local businesses connect with their communities by posting relevant updates and creating events. And news can help start conversations on important issues.
Q: Does this mean they are eliminating Page content from News Feed?
Facebook Answer: No. Page posts will still appear in News Feed, though there may be fewer of them.
MESSAGE FROM MARK ZUCKERBERG: 
One of our big focus areas for 2018 is making sure the time we all spend on Facebook is time well spent.

We built Facebook to help people stay connected and bring us closer together with the people that matter to us. That's why we've always put friends and family at the core of the experience. Research shows that strengthening our relationships improves our well-being and happiness.

But recently we've gotten feedback from our community that public content — posts from busine

sses, brands and media — is crowding out the personal moments that lead us to connect more with each other.
MUST WATCH:
To wrap it up, Facebook will prioritize posts/conversations from person-to-person over business-to-person. Businesses will need to create and invest in developing more meaningful content like BGC (If you read my last article, you should already know about Brand-Generated Content) to keep their followers engaged. Businesses will also need to invest more ad dollars to increase the visibility of their content. Facebook is providing more valuable and relatable content for users, so if your business content can make it in their newsfeed, your engagement level will increase significantly and it will truly mean that you're connecting emotionally with users that are highly interested in your business.
I know it's a lot to take in right now, so if you have any questions please don't hesitate to contact us.
Resource: Facebook