THE FIRST MOVERS WILL DOMINATE AND CONNECT WITH THEIR CONSUMERS FASTER THAN THEIR COMPETITORS.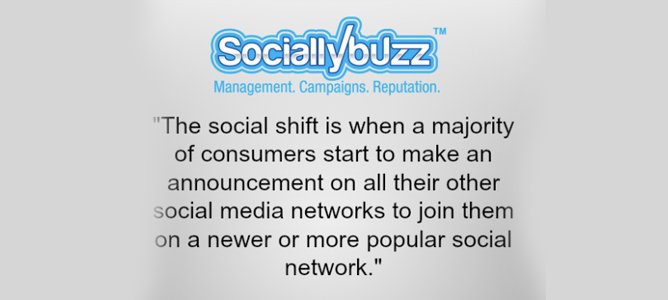 The social shift is official when a majority of consumers start to make an announcement on all their other social media networks to join them on a newer or more popular social network.
About Sociallybuzz:
We provide buzz worthy services and products to help businesses grow using social media.
For more information about Sociallybuzz, please visit our website:www.Sociallybuzz.com
Check out our social media services:
1) Social Media Services for Nightclubs
2) Social Media Services for Franchises
3) Social Media Services for Restaurants
4) Reputation Management – Click here
5) Social Media Management Tool – Click here
6) Social Media Services For Start-ups