#BUZZ Social media tip of the day!
socialHashtags, followers, likes, and blogs—social media can quickly become overwhelming, especially when you have other things going on (like running a business). Is there a secret formula for handling (and conquering) social media? No. But you can start by not spreading yourself too thin… via Manta
About Sociallybuzz:
We provide buzz worthy services and products to help businesses grow using social media.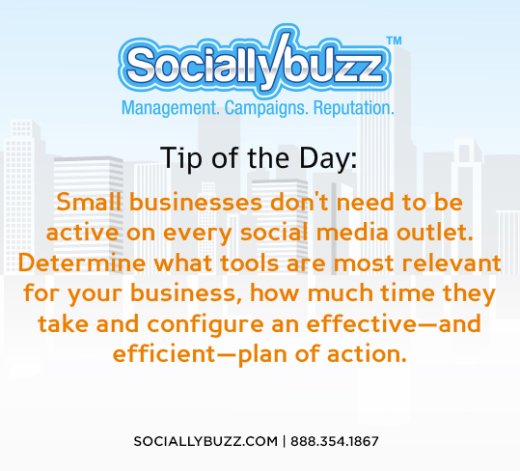 largeimage.jpg
pp_pst.jpg
For more information about Sociallybuzz, please visit our website: www.Sociallybuzz.com
Check out our social media services:
1) Social Media Services for Nightclubs
2) Social Media Services for Franchises
3) Social Media Services for Restaurants
4) Reputation Management – Click here
5) Social Media Management Tool – Click here
6) Social Media Services For Start-ups