PINTEREST LAUNCHES 'INTERESTS': PERSONALIZED PINS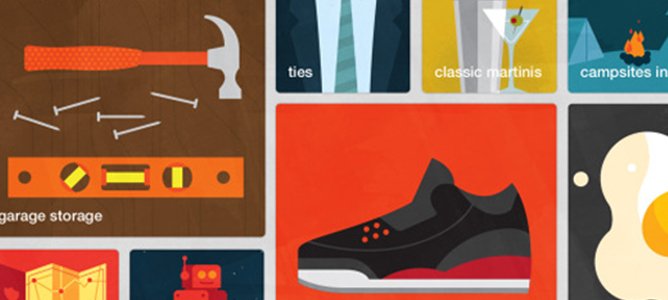 Pinterest is creating new ways to discover Pins for all your projects and interests.
Last week, they made it easier to find recipes that match your tastes. Today they're starting to roll out a sneak preview of a new tool they're calling Interests. Here you can explore interests specially designed to help you find Pins you like.
For example, if you're curious about traveling, more travel Pins is a good place to start. If you're really into something specific like travel in New York City, they'll show you some great Pins they think you may like.
To give your new interests a try, visit Pinterest on your desktop browser and select "Preview! Explore Interests" in the categories menu. We'll be rolling this out to mobile and everyone around the world soon.
Discover more interesting Pins
Before today, all the billions of Pins on Pinterest were organized into just a handful of broad categories. So if you were browsing for ideas for your yard, you had to go somewhere like "Gardening" and sift through all the Pins. If you've collected lots of Pins that show climbing plants and wall ferns, your interests page might recommend vertical gardens for you to check out.
They're working hard to make Pinterest as relevant as possible for each person so it can be a place you can find and save all of the things you love, even if you didn't even know you were looking for them. This is just the beginning of bringing you more great experiences for your unique interests.
There's more to see each time you visit
Your interests on Pinterest change over time, just like they do in real life. The more you use Pinterest, the better things get.
Keep in mind that this is still just a preview. You may see a few interests here and there that aren't quite your thing, but rest assured that improvements are already in the works.
RESOURCE: Original post from Pinterest's blog
About:
Sociallybuzz, provides social media management, marketing, fan-page application development and social media consultation. The company is designed to help brands and businesses develop a firm foundation in social media and marketing while delivering the greatest number of options in how they define or reach their relevant audience and increase sales. We also have a robust team that is responsible for handling each and every Yelp, Urbanspoon, Google, TripAdvisor and Foursquare review for our clients. For more information about Sociallybuzz, please visit our website: www.Sociallybuzz.com
Check out our following services:
1) Social Media Services for Nightclubs
2) Social Media Services for Franchises
3) Social Media Services for Restaurants
4) Reputation Management – Click here