INTRODUCING PINTEREST WEB ANALYTICS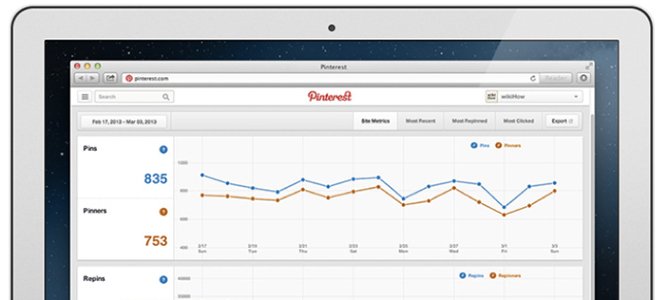 Pinterest announced Pinterest Web Analytics. Now you can see how many people have pinned content from your site, what content is most popular with pinners, and more.To get started:
1. Get early access to Pinterest's new look.
2. Make sure you have a verified website. If you have a website listed on your profile with a check mark next to it, you're verified. If not, follow these steps to verify.
3. Once your website is verified, go to the top right menu and click on Analytics.
4. Start exploring! Select time frames to analyze, see where pins are being posted, and more.
Check out everything you can do in this video tour. http://vimeo.com/61580880
Today's announcement builds on the set of tools they're providing for website owners including business accounts, Pin It buttons, and their revamped business site.
About:
Sociallybuzz, provides social media management, marketing, fan-page application development and social media consultation. The company is designed to help brands and businesses develop a firm foundation in social media and marketing while delivering the greatest number of options in how they define or reach their relevant audience and increase sales. We also have a robust team that is responsible for handling each and every Yelp, Urbanspoon, Google, TripAdvisor, Foursquare review for our clients. For more information about Sociallybuzz, please visit our website: www.Sociallybuzz.com
Check out our following services:
1) Social Media Services for Nightclubs
2) Social Media Services for Franchises
3) Social Media Services for Restaurants