INSTAGRAM: INTRODUCING "PHOTOS OF YOU"
Yesterday, Instagram introduced Photos of You and is bringing you a new way to share and discover stories on Instagram. When you upload a photo to Instagram, you're now able to add people as easily as you add hashtags. Only you can add people to your photos, so you have control over the images you share. And it doesn't stop at people—you can add any account on Instagram, whether it's your best friend, favorite coffee shop or even that adorable dog you follow.
There will now be a Photos of You section on your profile. When someone adds you to a photo, you'll receive a notification and the photo will appear in your Photos of You. Want to make sure you like the photo first? No problem: you can easily adjust your settings so nothing appears on your profile until you approve it. Before your Photos of You section is visible to other people, you'll have until May 16th to play around and get used to the feature. You can find more information about how Photos of You works and how to control your visibility at help.instagram.com.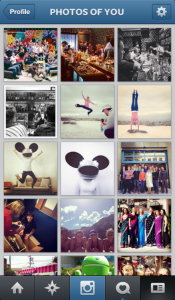 Source: Instagram
About:
Sociallybuzz, provides social media management, marketing, fan-page application development and social media consultation. The company is designed to help brands and businesses develop a firm foundation in social media and marketing while delivering the greatest number of options in how they define or reach their relevant audience and increase sales. We also have a robust team that is responsible for handling each and every Yelp, Urbanspoon, Google, TripAdvisor, Foursquare review for our clients. For more information about Sociallybuzz, please visit our website: www.Sociallybuzz.com
Check out our following services:
1) Social Media Services for Nightclubs
2) Social Media Services for Franchises
3) Social Media Services for Restaurants