HOW TO TAKE CONTROL OF A RESTAURANT BUSINESS USING GOOGLE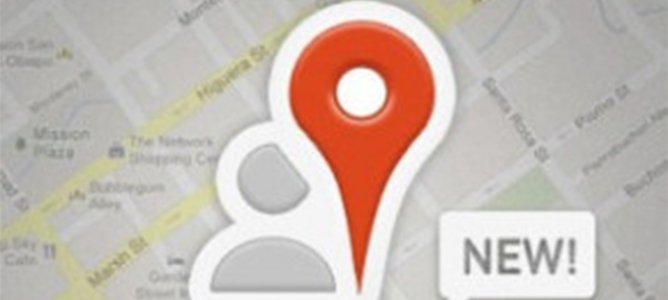 For those who own a restaurant, chances are, the restaurant is already listed on Google. 97% of consumers search for local businesses online. Customers are not only using Google to leave reviews, but to see other customer and friend reviews or to simply obtain information (for example, time, photos or address).
Currently, you may see two types of pages on Google for a single business. These pages are similar to either a Place page with scores and reviews, or a Google+ page with social features. Pages can be distinguished by features that are available. As a business owner, Google Places can be utilized to manage a business. On the other hand, Local Google+ pages are unique from other categories of pages because they have features that allow customers to easily connect with a business' physical location. For example, local pages include a map of the business' location in addition to featuring its address, phone number and hours of operation. Local pages also share the functionality of other Google+ pages in the sense that "circles" may be created and managed, one can start or join hangouts, share content like posts or photos.
Here are step-by-step instructions on how to take control of a restaurant business using Google:
If you haven't done so already, you'll first need to sign up for a personal Google+ account and create a local Google+ page.
1. Sign in to Google+ (create a Google+ profile if you don't already have one).
2. Click Pages under More on the left.
3. Click the Create new page button in the upper right hand corner.
4. Select the Local Business or Place category.
5. Type in your business's phone number and click Locate. Make sure that the phone number is a business line and not a personal or cell phone number.
6. If you see your business listed, click on your business' name, where you'll be able to edit the address later if anything is incorrect. If the name of your business doesn't appear, click Add your business to Google or look up a different number to try again.
7. Enter or edit basic information about your business, including business name, phone number, and address. If Google already has information about your business, you'll be asked to confirm it. You can also edit any information that's incorrect.
8. Select an age requirement that's appropriate for your business.
9. Click Create, and you're done! Now you can visit your page and add even more details about your business, such as hours, website address, and more contact information.
10. Now you will have the chance to verify the business. Click on verify and Google will send a postcard to the business address with a PIN to confirm it.
Once a local Google+ page is verified, the listing in Google Places for Business will no longer be manageable. All edits should be made directly through Google+, and if a listing is already verified in Google+ by someone else, you can request administrative rights from the existing owner if you would like to manage it. Verification allows others to discover that your local Google+ page is actually managed by your business. When you verify your Google+ page, your business will be found across Google, including search, maps, and mobile.
Also, keep in mind that current listing information on Google Maps will now be merged with your new Google+ Local listing. It's important to have full control of your business listing on Google, respond to reviews, add the appropriate photos and update contact information that reflects your business.
If you have any questions or opinions that you would like to add, please leave a comment below.
Andre Kay is CEO and chief marketing officer of Sociallybuzz. Sociallybuzz is designed to help restaurants, franchises and nightclubs with social media management, marketing and online reputation while delivering the greatest number of options in how they define
and reach their relevant audiences and increase sales. We also have a robust team that is responsible for handling each and every Yelp, Urbanspoon, Google, TripAdvisor, Foursquare review for our clients. For more information about Sociallybuzz, please visit our website: www.Sociallybuzz.com