#BUZZ: HOW TO CREATE A WOW CUSTOMER EXPERIENCE!
Creating a WOW customer experience is not a marketing strategy or tactic. This should be part of your culture and your business' DNA. Taking this approach will ensure that all your employees will treat your customers the same way as if you, the owner, were talking with them. Having all your employees on the same page creates less confusion and a genuine expectation to create a five-star experience for your customers.

About Sociallybuzz:
We provide buzz worthy services and products to help businesses grow using social media.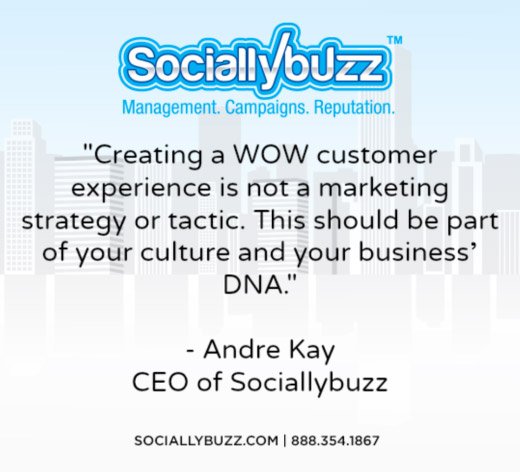 For more information about Sociallybuzz, please visit our website: www.Sociallybuzz.com
Check out our social media services:
1) Social Media Services for Nightclubs
2) Social Media Services for Franchises
3) Social Media Services for Restaurants
4) Reputation Management – Click here
5) Social Media Management Tool – Click here
6) Social Media Services For Start-ups