#BUZZ 12 Pinnable Pinterest Pins That Teach You How to Use Pinterest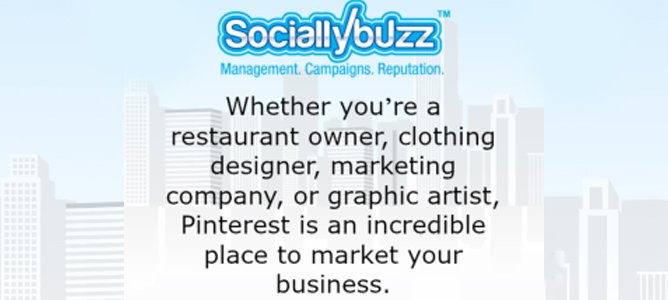 So, where do you begin? How do you create a marketing strategy for Pinterest? These 12 appropriately pinnable tips and tricks will show you how you can incorporate Pinterest into your company's marketing plan.
About Sociallybuzz:
We provide buzz worthy services and products to help businesses grow using social media.
For more information about Sociallybuzz, please visit our website: www.Sociallybuzz.com
Check out our social media services:
1) Social Media Services for Nightclubs
2) Social Media Services for Franchises
3) Social Media Services for Restaurants
4) Reputation Management – Click here
5) Social Media Management Tool – Click here
6) Social Media Services For Start-ups